Christmas at The Davenport
Luxury Christmas Party Venue in Dublin City Centre
Christmas Parties at The Davenport
Host an unforgettable Christmas party or lunch at The Davenport, bringing your group together in style with excellent service and top of the range facilities in the heart of central Dublin. Let our experienced team help you arrange a truly spectacular event, whether it's an intimate dining event with exquisite food and wines, a glittering ceremony or a formal dinner conference.
See our Christmas Packages here
Contact our team +353 1 607 3593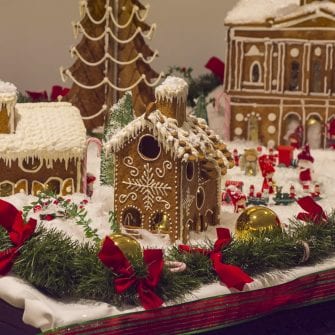 Testimonials from Christmas parties at The Davenport 2018
It was a blast.
We had a fantastic time. All staff were amazing and very accommodating.
Shaheen, Management Consultancy firm
Excellent service
Excellent service at The Davenport for our Christmas Party on 14th December. Everybody was happy and I received fantastic feedback. I appreciate the work that went in with all your staff.
Jenna, Construction Engineering company
Everything was perfectly organized
Many thanks for this wonderful party! Everything was perfectly organized. The staff were very kind and did a great job. The location was great! Everybody enjoyed the evening! Thank you very much!!!
Daniela, Construction company