10 Trendiest Bars to Drink in Dublin
23 August 2019 ·
4
min read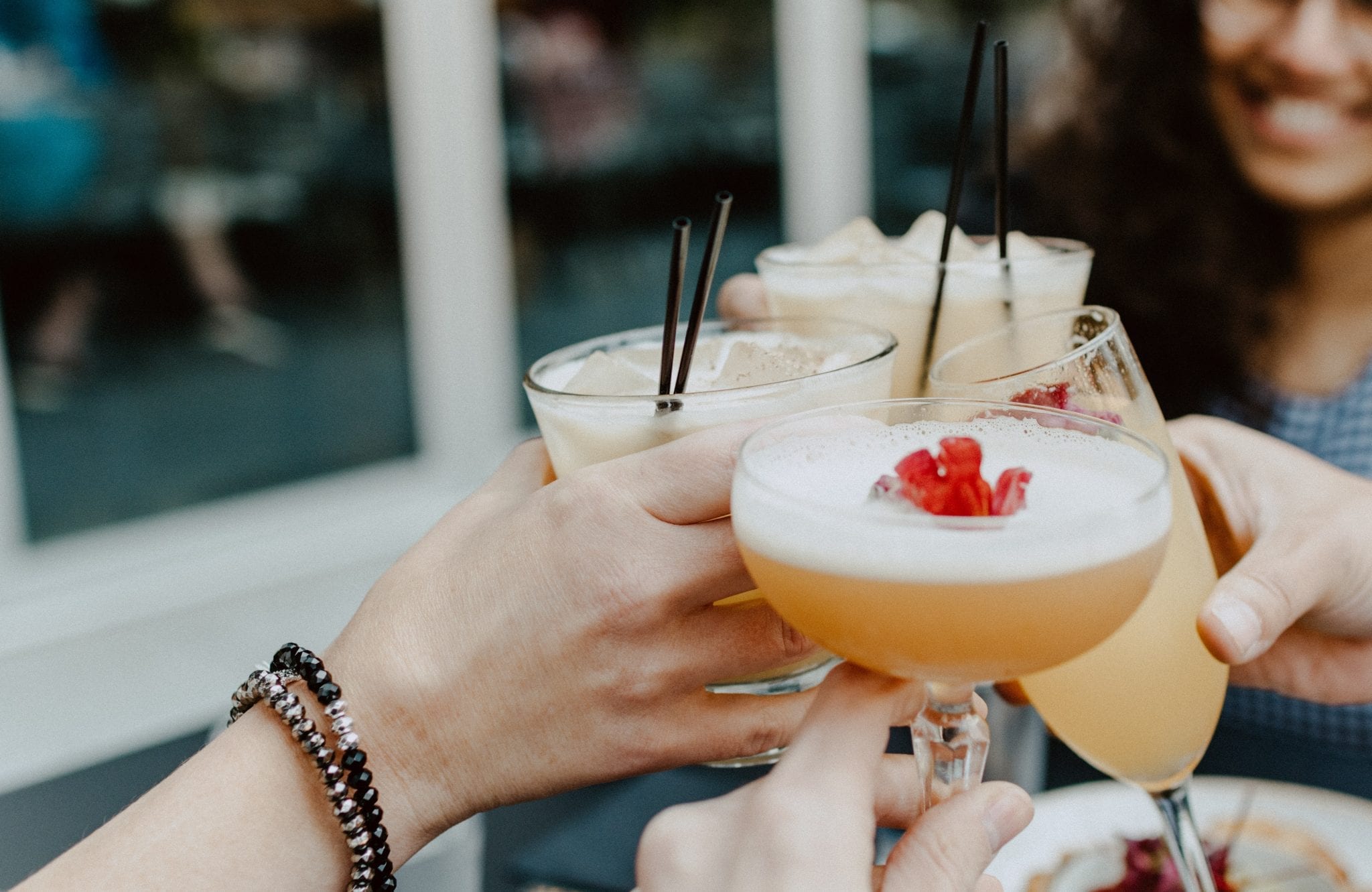 What are the best pubs in Dublin? What are the trendiest bars for a drink in Dublin's city centre? Where should I have a pint before I leave Dublin?
These are all common questions that are searched on Google by visitors to the Irish capital.
With more than 750 pubs and bars in Dublin, it can be difficult to know where to go out for a nice drink. No worries, we have listed (and tested and approved of course) the trendiest bars to drinks in town.
These are the best and trendiest bars to try.
Pygmalion
Sophie's
The Market Bar
Opium
The Church
Café en Seine
The Sin Bin
The Liquor Room
L'Gueuleton
Xico's
Pygmalion
If you have explored the side-streets off Grafton Street, you may have walked past the Pygmalion. Located on South William Street, its exterior wall is full of bright lights that make it unmissable at night time. Something else that is unmissable is the "Two for One Pygtails". You can enjoy classics like a Mojito or Espresso Martini, but you should try their takes on favourites like their Pyg Whiskey Sour. This versatile venue is a bar, restaurant and clubs all in one.
Website: www.pyg.ie
Location: 59 South William Street, Dublin 2
Tipple to try: Frose
Sophie's
Wouldn't it be lovely to watch the sun go down over Dublin City? Well, you can at Sophie's. Located on the rooftop of The Dean Hotel, you can finish your leisurely afternoon stroll through St Stephens Green by heading up Harcourt Street to relax for the evening. At Sophie's, you can enjoy a drink on the Rooftop Bar & Terrace before moving into the restaurant for a glass of wine or a beer with a slice of pizza.
Website: sophies.ie/
Location: 32 Harcourt Street, Dublin 2
Tipple to try: Tonight We Dance
The Market Bar
The Market Bar is situated a short walk from Grafton Street, on Fade Street. This has become a very trendy part of Dublin and is nestled in an area known as 'The Creative Quarter'. In the 1800s Fade street was part of Dublin's red-light district (nick-named "Monto"), the biggest in Europe at the time. The building itself is over 250 years old and has served many purposes down the years including an abattoir. More recently the space was a covered market and has been refurbished into a spacious Bar and Restaurant where you can have a drink and a few tapas in a warm atmosphere. We love it!
Website:  www.marketbar.ie
Location:  14A Fade St, Dublin 2
Tipple to try: 5 Lamps Irish Pilsner
Opium
Opium might be the ultimate escapist experience in Dublin with it's 4 distinct spaces.
Botanical Garden – a tranquil area with a hanging garden effect for lunch and cocktails.
Cocktail Lounge – yes, it's cocktails but with a twist. Opium's expert mixologists are making drinks inspired by the orient.
Opium Club – Dance the night away in a space that has the colour and vibrancy of Tokyo with images classic manga novels adorning the walls.
The Restaurant – a modern pan-Asian restaurant that is open 7 days a week.
Website: opium.ie
Location:  26 Wexford St, Portobello, Dublin 2
Tipple to try: Pina Colada at Tiki Thursdays
The Church
The Church as the name suggests was once a place of worship. This 18th century-old religious building, complete with stain glass windows is just over the Liffey on Dublin's North Side.  For history lovers, this bar is a must. In addition to it being a superb setting for a drink, it is where Arthur Guinness got married, the revolutionary Wolfe Tone was baptised here and author Jonathan Swift attended services here.
Website: www.thechurch.ie
Location: Junction of Mary St. and, Jervis St, Dublin 1
Tipple to try: €7 G&T's at 'Thursday Tipples' in The Church
Café en seine
Café en Seine is the perfect French escape you need. Not only because its food and drinks are delicious, but also for its gorgeous décor that will make you feel like you're having a drink in the middle of Paris! After an extensive refurbishment, they have brought the best of the Parisian walkways into Dublin building. On adore!
Website: www.cafeenseine.ie
Location: 40 Dawson St, Dublin 2
Tipple to try: Liberty 8
The Sin Bin
The Sin Bin is a bar located in the newly refurbished hotel The Mont near Merrion Square. The contemporary design gives the bar a modern but homely feel. Close to all the landmarks in Dublin City, The Sin Bin is the perfect place for a timeout after-work, for watching sport broadcasted on big screens or for a drink before dinner.
Website: The Sin Bin at The Mont
Location:  1-4 Merrion Street Lower, Dublin 2
Tipple to try: A delicious Irish Craft Beer on draught
The Liquor Rooms
The Liquor Rooms is one of the best cocktail bars in town. Its New Orleans's style décor and its original mixtures menu will make you travel for a little while. Let yourself be tempted by The Madame, a cocktail made of Tequila, Hibiscus & Cherry Tonic, our favourite!
Website: theliquorrooms.com
Location:  6-8 Wellington Quay, Temple Bar, Dublin 2
Tipple to try: The Madame
L'Gueuleton
L'Gueuleton is more of a restaurant than bar, renowned for its cuisine but the area bar is really good and worth a visit. The Head Chef, Aoife Barker, is a graduate of the world-famous Ballymaloe Cookery School. Having spent over 10 years travelling and working in the some of the greatest kitchens Australia, Germany, the U.S and France had to offer, Aoife has returned home to help create a French Bistro with a modern twist.
Website: lgueuleton.com/
Location: Fade St, Dublin 2
To Taste: The Menu
Xico's
Last but not least, if you want to spice your night out, you should definitively go to Xico, a Mexican themed venue. More cavern than tavern, Xico is an underground Mexican styled party space. The interior has a golden glow with the flaking paint and crumbled walls giving an overall rustic feel. The hidden nooks and crannies will give you an intimate sense in a fiesta setting. Their food is amazing and we are fond of their Margarita cocktails that look amazing, see for yourself.
Website: xico.ie
Location: 143 Baggot Street Lower, Dublin 2
Tipple to try: CBD infused Verde Mexicana
We hope you like this article as much as we liked working on it (testing cocktails is really cool indeed). If you are a food lover or if you are just looking for a nice place to have dinner you should definitively check out our list of the Dublin's top dinner spots according to your cuisine and budget.
Don't forget if yopu're out and about, be sure to visit us a The Alex Hotel Dublin, for a bit to eat and a delicious cocktail.