About Us
Find Out More About The Davenport
The Davenport: an oasis of calm at the heart of Georgian Dublin
---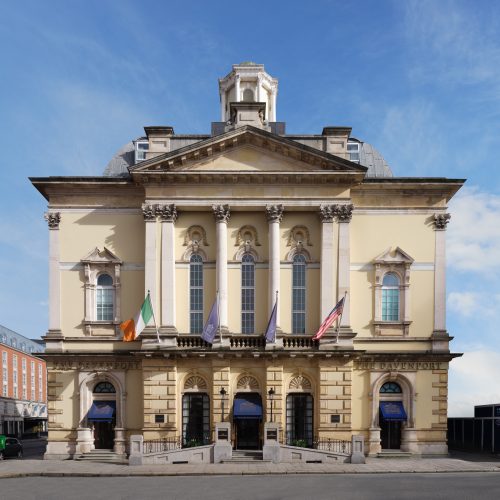 The Davenport Hotel
Located in the heart of Georgian Dublin, The Davenport is one of Dublin's most iconic luxury hotels. Seamlessly blending heritage and history with the modern needs of today's hotel guest, The Davenport's elegant décor and variety of spaces make it the ideal choice for a city stay, celebrating a special occasion or any work event. The hotel's premium dining options include the 1863 Lounge, offering a wide variety of dishes to suit any taste and a full bar, including numerous whiskey choices. While The Davenport exudes an old-world feel throughout, the needs of the modern traveller have not been forgotten. Our comfy, luxurious rooms feature premium King Koil bedding, marble-clad ensuites with rainforest walk-in showers, Smart TVs with Chromecast connectivity and complimentary access to Dublin's fastest hotel WiFi, while every guest also has access to our 24-hour gym.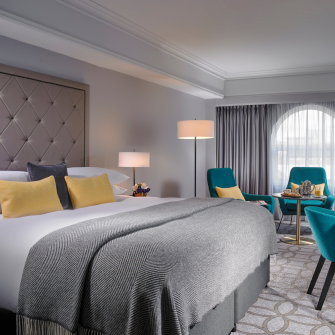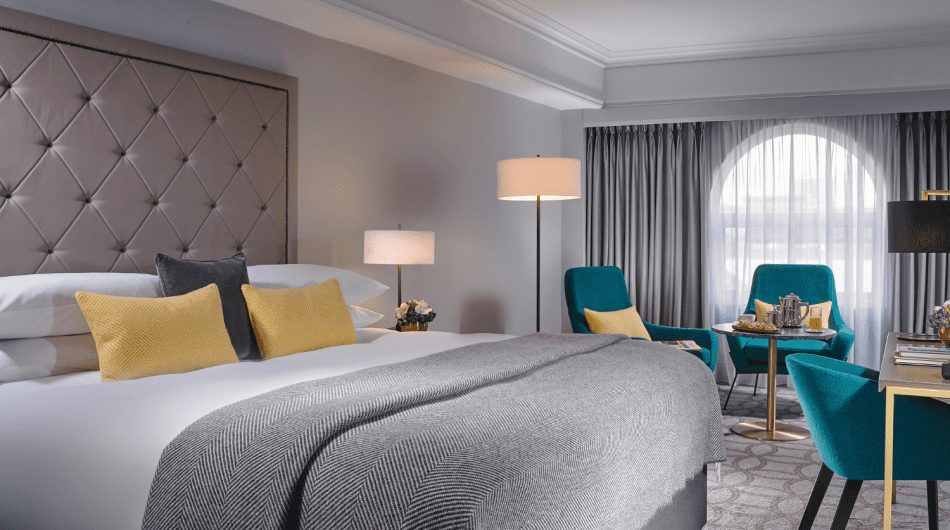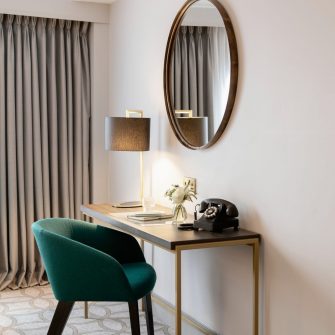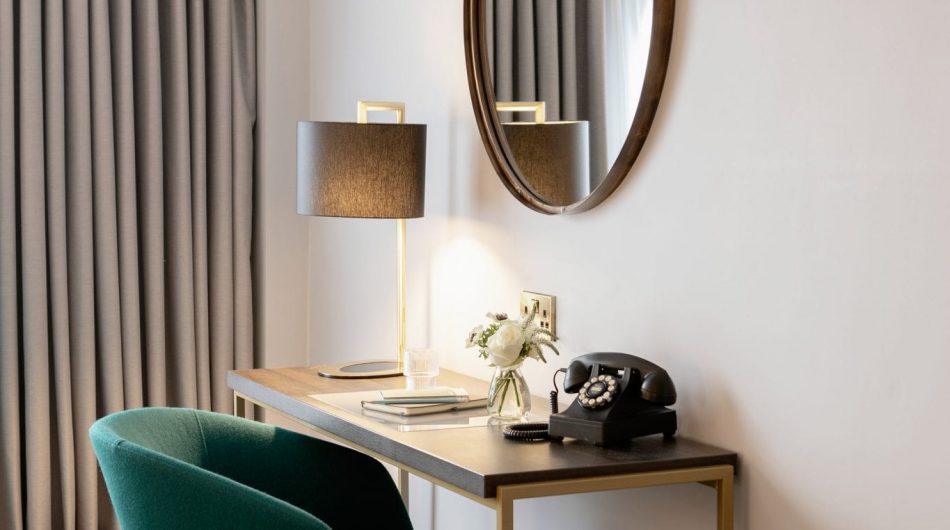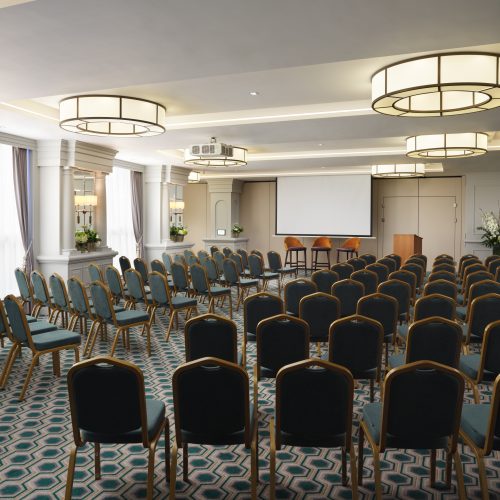 Events at The Davenport
The Davenport Hotel is steeped in history and offers an elegant backdrop for your event with its historical façade and new elegant décor. Recently refurbished, the spaces are bright with touches of marble and pastel shades, influenced by the Georgian Quarter the hotel is settled in. From conferences to private dinings, social events and wedding ceremonies, its central location in the city and its choice of spaces make The Davenport an ideal venue for any type of event.
Premium Amenities
The Davenport seamlessly blends history with the needs of today's hotel guest, offering every modern amenity needed for a comfortable, memorable stay. Our comfy bedrooms with marble-clad ensuites ensure our guests have a sound night's sleep, while premium dining in the 1863 Lounge and Lady Jane Restaurant caters to guest dining requirements. Our rooms offer the best of modern technology, including complimentary ultra-fast WiFi and Smart TVs, while guests have access to a fully-equipped gym 24/7 during their stay.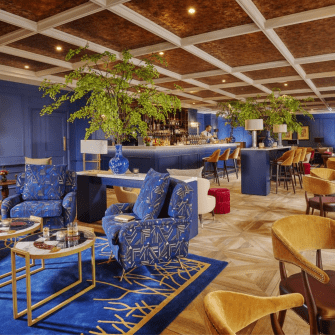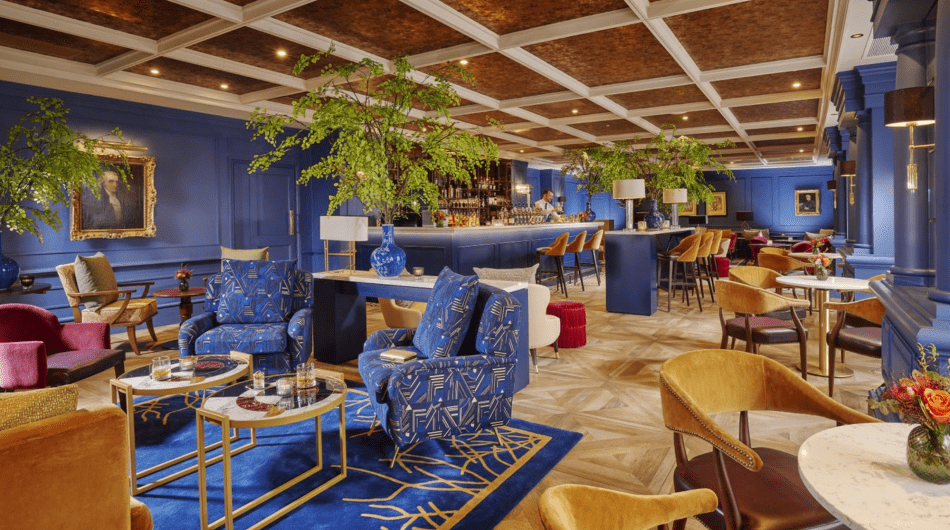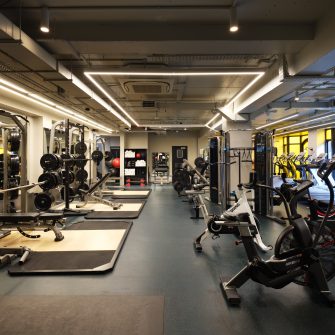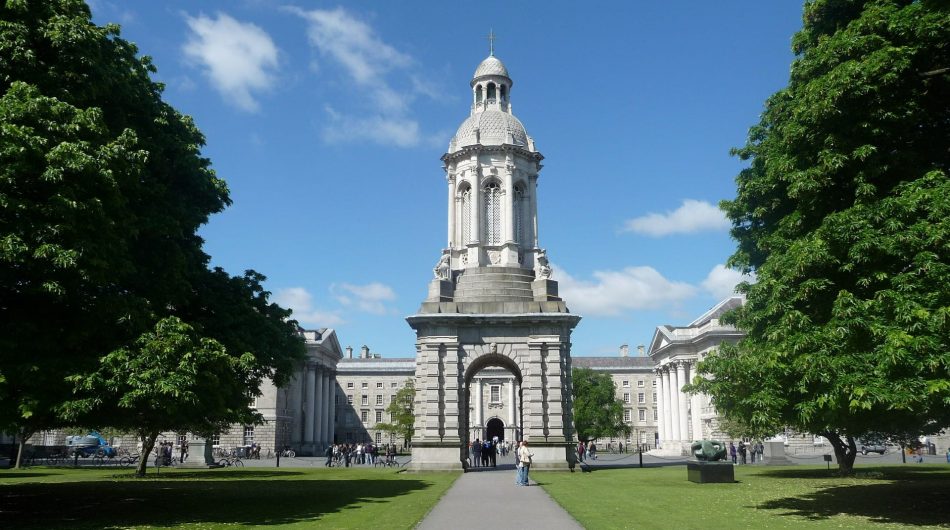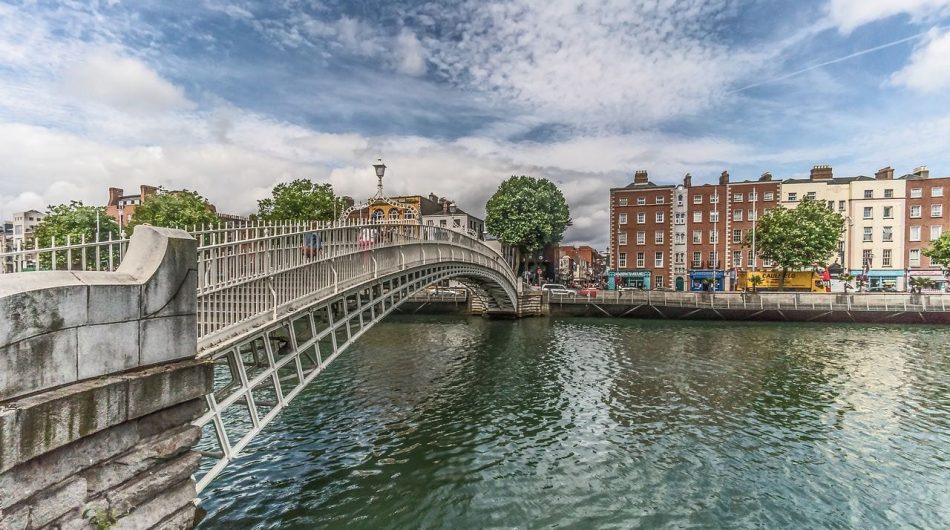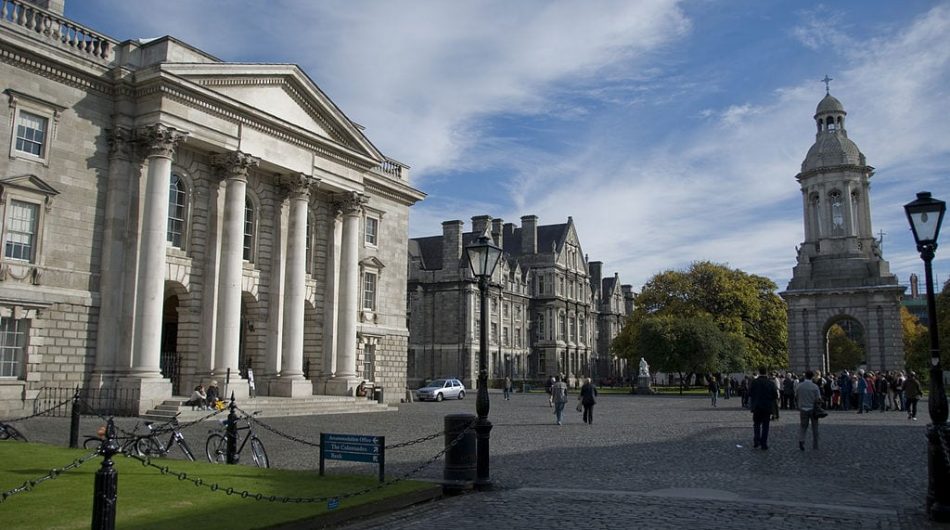 Prime Location
The Davenport boasts an unrivalled location at the heart of Georgian Dublin, on the doorstep of the city's best-known cultural attractions such as Merrion Square, the National Gallery and Trinity College. The hotel is within walking distance of everywhere within Dublin City Centre, including the city's top landmarks, shopping streets and business districts, making The Davenport ideal for any kind of stay in Dublin.
History & Heritage
The Davenport is one of Dublin's most iconic buildings, built back in the 17th Century and formerly a prayer hall for the Open Brethren community in Dublin. The Brethren community continued to use the space for meetings up until 1988, after which the building remained deserted until it was ravaged by fire in the 1990s. The fire destroyed everything except the lobby and the façade. Now renovated, the prayer hall has become an O'Callaghan Collection property, The Davenport Hotel, which is one of Dublin's most elegant and luxurious boutique hotels.
From its iconic front façade to its marble-clad décor, elegant columns and period artwork, The Davenport exudes an old-worldly charm and is ideal for guests looking to experience surrounding Georgian Dublin who want to stay in a hotel that transports them back hundreds of years.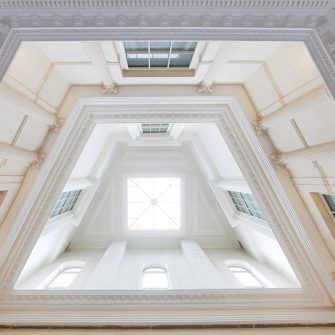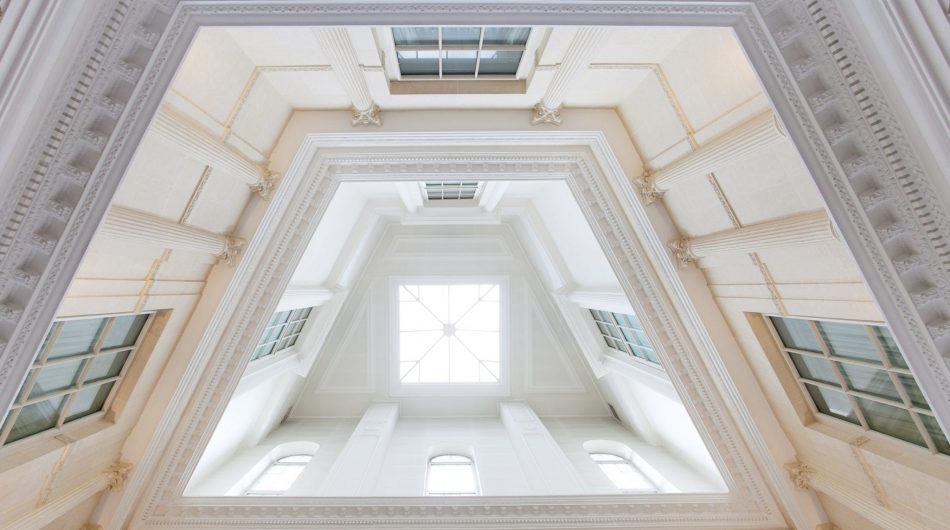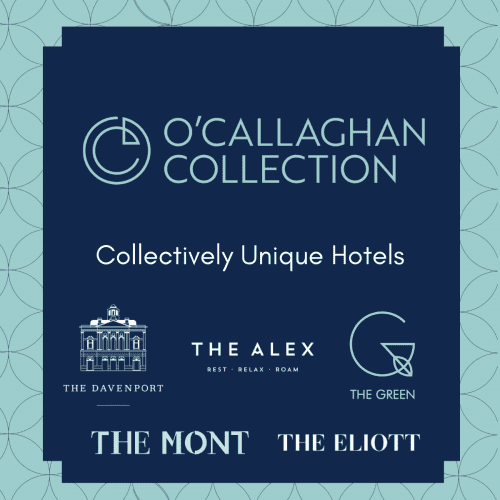 The Collection
The Davenport is part of O'Callaghan Collection: the leading 4-star hotel group in Dublin and Gibraltar, operating five luxurious boutique hotels that have been recently refurbished to give our guests a truly exceptional experience in ideal, convenient locations. Each hotel within the Collection possesses its own unique identity, with every space designed with the needs of our guests in mind.
Whether it is our spacious bedrooms, premium dining offerings, stylish meeting spaces or top class guest amenities, O'Callaghan Collection always ensures our guests have a truly memorable hotel experience, surpassing all expectations each and every time they visit us.
Our guests' comfort and experience is at the heart of everything we do in our collection of 4 luxury hotels in Dublin and 1 in Gibraltar. All newly refurbished and each with a unique character of its own, our hotels are stylish, luxurious and inviting. We take pride in ensuring you have a comfortable stay and aim to make you smile every time you walk through our doors.
O'Callaghan Collection: Collectively Unique Hotels