An elegant oasis in the cultural heart of Dublin city
An elegant oasis in the cultural heart of Dublin city
Bedrooms
Spacious and elegant, guest rooms at The Davenport are contemporary and comfortable, and feature stunning furniture and excellent amenities. Our emphasis is on comfort, with every room featuring an ultra-comfortable bed, a spacious relaxation area and ample storage space. We are also proud to offer the ultimate in connectivity, with Smart TVs, free access to Dublin's fastest hotel WiFi (1Gb) and USB charging points in every room.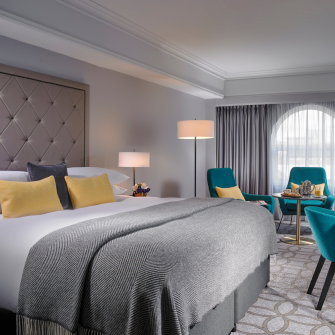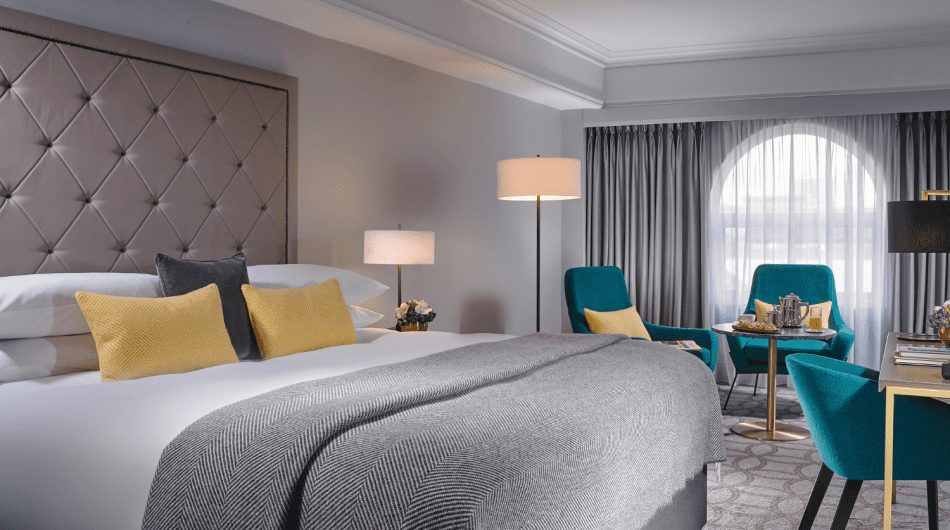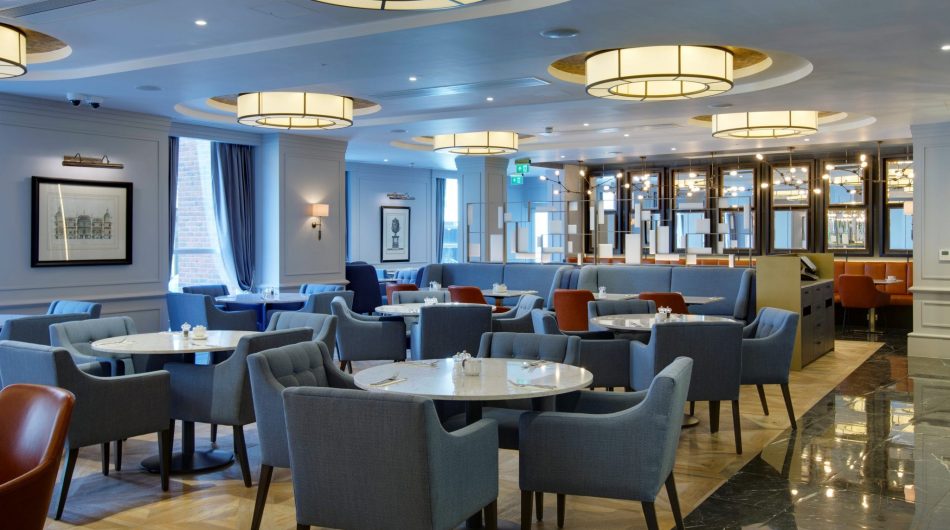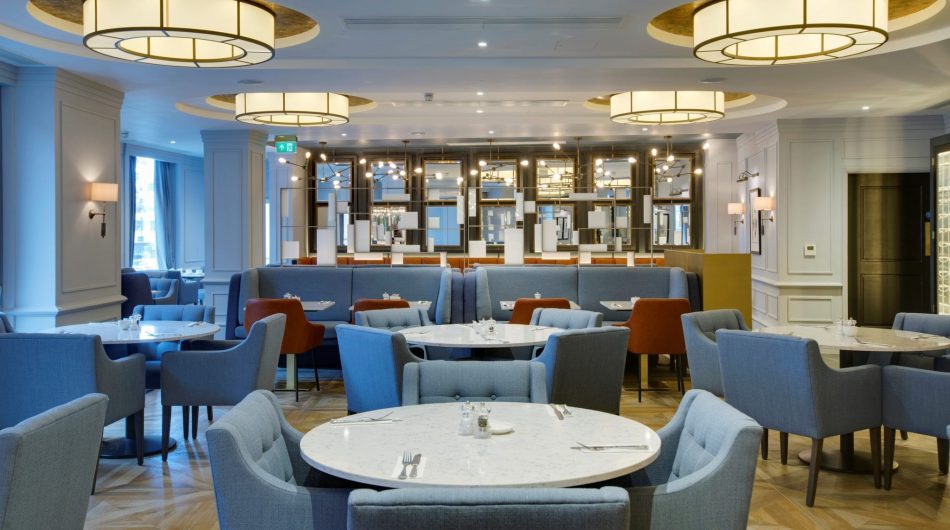 Eat & Drink
Beautiful food and drink in a relaxed setting – this is at the heart of the dining experience at The Davenport. Our iconic Afternoon Tea is the perfect way to spend a leisurely afternoon with a friend or family member, while our intimate bar area offers a wide range of specialist whiskeys and other drinks. Tasty food using the freshest of ingredients is the focus of the new breakfast, lunch and dinner menus, where we serve everything from light bites to classic dishes with a contemporary twist.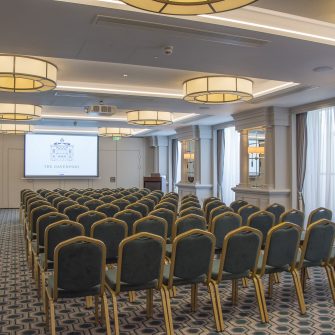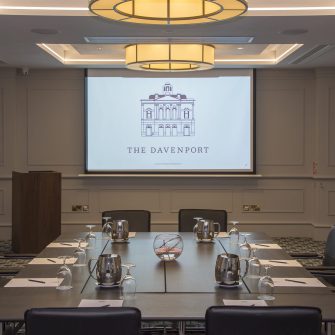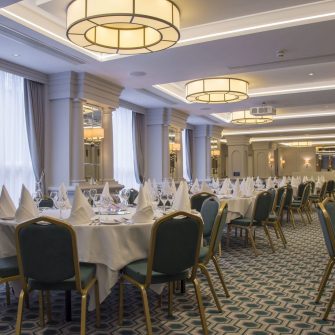 Meeting Spaces
Stage an unforgettable event or meeting at The Davenport, which brings together unique style, excellent service and second-to-none facilities in an ideal location in central Dublin. The Davenport offers a choice of three versatile meeting spaces that can open up to make one large room for a truly spectacular event. Majestic columns, wood panelling and ornate lighting in each room reflect The Davenport's Georgian heritage, lending your event a truly sophisticated edge.
Each of our spaces also offers the best in-house AV equipment, along with access to Dublin's fastest hotel WiFi. Close to a host of transport options serving the whole of Ireland and Dublin Airport, The Davenport is perfectly situated to bring together people from every county and country in a well-appointed and well-serviced venue. Let our experienced team help you arrange the event of your dreams, whether it's an intimate dining event with exquisite food and wines, a glittering awards ceremony or a formal international conference.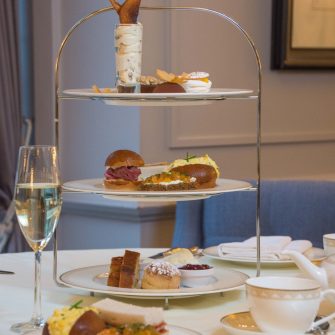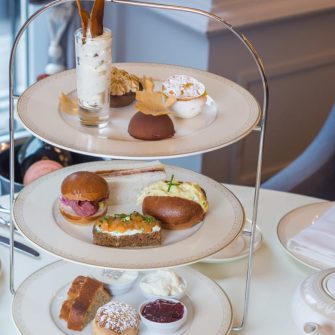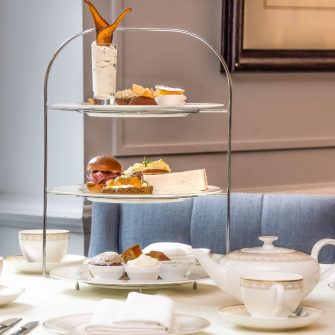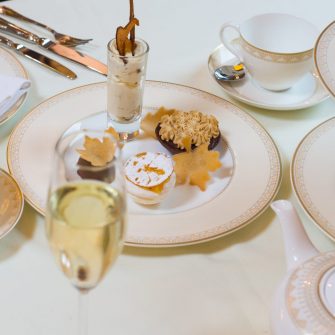 Afternoon Tea
Our iconic Afternoon Tea perfectly reflects The Davenport's location in the centre of Georgian Dublin. Fusing classic favourites with contemporary touches, Afternoon Tea at The Davenport is a luxurious and sensory delight, a perfect way to spend an indulgent afternoon. This is the ideal treat for a special friend or family member, and something they will remember for a very long time afterwards.
DESIGN
Designed by Merrion Square based architects, Mccauley Daye O'Connell, The Davenport oozes traditional elegance.
WHAT'S ON
Dublin boasts a packed events schedule throughout the year with something to please every appetite.
NEW YEAR NEW LOOK
An oasis of style and elegance at the heart of Dublin