48 hours in Dublin as a tourist
08 March 2017 ·
3
min read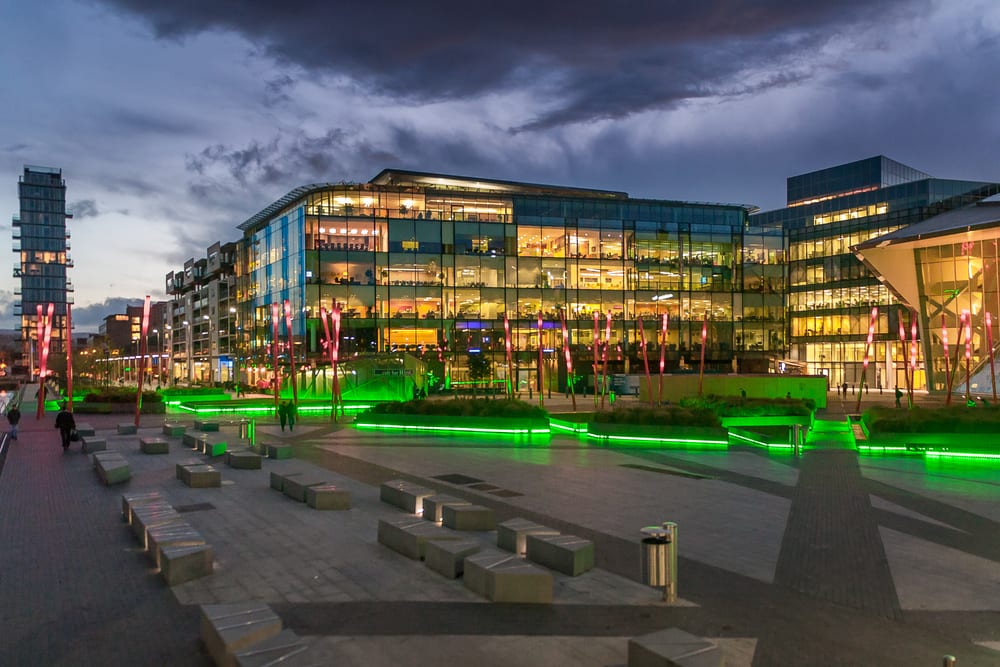 You only have two days to visit Dublin? In that case, you should plan carefully because there is lots to do over here. It's not only the capital of Ireland, but it's also one of the main business centres of Europe, a city situated right next to the sea, only a few minutes away from the beautiful countryside and most importantly, a city with lots of history, cultures and values.
Know the Irish
Ireland has about 4,5 million inhabitants, most of them living in Dublin and its surroundings. This means, that it's a busy city and you should be aware of that before coming here. You should also note that some Irish people still speak their original language, which is Gaelic. But no worries, everyone speaks English around here, although the accent might be a bit tricky for some. On the other hand, Dublin has a lot of international people from all over the world working here.
Irish people are very friendly and helpful. You'd just have to tell them what you're having on your mind or what you're looking for and they'd be happy to help. Dublin is full of tourist shops where they'll give you any information you need.
Irish people are passionate, especially for their jobs, their pubs and sports. You'll find out once you're here. They have a very strong humour, which is a nice attribute to have. But most importantly, they're warm people who like to have a joke once in a while and seem like they don't take life quite as seriously as people in other countries do.
Book your stay
You should consider to book your flight to Dublin early in the morning and your flight back late, wherever you come from. Like this, you'll make sure to enjoy your time to the maximum.
If you're only staying for one night, Hotel rates can be quite expensive, so again, make sure you book well in advance. It might be smart to ask for an early check-in since time is running and ask for a late check-out to get the most out of your second day.
Save time
The best option to save time would probably be to get a tourist guide and read it at home. Look the attractions, that you would like to see, up and check if you can maybe book them in advance so you don't have to stand in line for too long. Search online for tourist shops to get some additional information when you're here and simply make sure you have everything ready before your arrival. Most people only start thinking about what to do when they're here, but that's not what you want if you only have two days to stay.
Apps such as Foursquare would help you to find the best spots to eat at any price range you'd like. Just make sure that you will try an Irish dinner once, such as the Beef and Guinness Pie or Fish and Chips and a Full Irish breakfast. Don't search for Tripadvisor recommended restaurants too much because they are most likely crowded with tourists and won't give you the real experience. Simply ask locals and they'll tell you where to go.
Get around
Dublin is a city you can get easily around by foot but as a tourist, it can always be slightly difficult to get an overview. That's why we suggest that you download the Dublin bus app to get the bus take you around. Tickets can be bought in the bus itself. Make sure you know the address of your hotel and where you want to go, so you can plan your trip via the app. Let your hotel give you a city map, take one with you at the airport or get one in the tourist shop.
What to see
Dublin is a big city with lots to see and it's impossible to see everything in one day, that's why we'll give you a few suggestions to make your life a bit more comfortable. If you want to see most of the main tourist attractions, the best way to do so is the City sightseeing tour with the bus. If that's not of any interest to you, we'll give you a two-day trip suggestion:
Day 1: Start at Temple bar area, have a look at the pubs and move on along Dame Street to Dublin Castle. This will bring you to Christchurch Cathedral and St Patrick's church. After that, it's a short way to either the Jameson Distillery or the Guinness Storehouse, whatever you prefer. The bus can bring you back to the city centre or if you'd like and still have time, Dublin Port is always worth to have a look at.
Day 2: Start at Stephen's Green Park, which features many popular statues. Please note, it's closed at night. Furthermore, we suggest you see the National Museum of Ireland and follow up by having a stroll through Grafton Street, the main shopping area. Additionally, Trinity College and the Old Library of Dublin are worth being seen. They are both situated in the city centre. This being quite a fully-loaded trip, we'd advise you to have a nice dinner somewhere, pick up your luggage at the hotels in Dublin near airport and let Airlink bring you back to the airport.
Hopefully, you'll be able to take some lovely memories home.