5 museums you should visit while in Dublin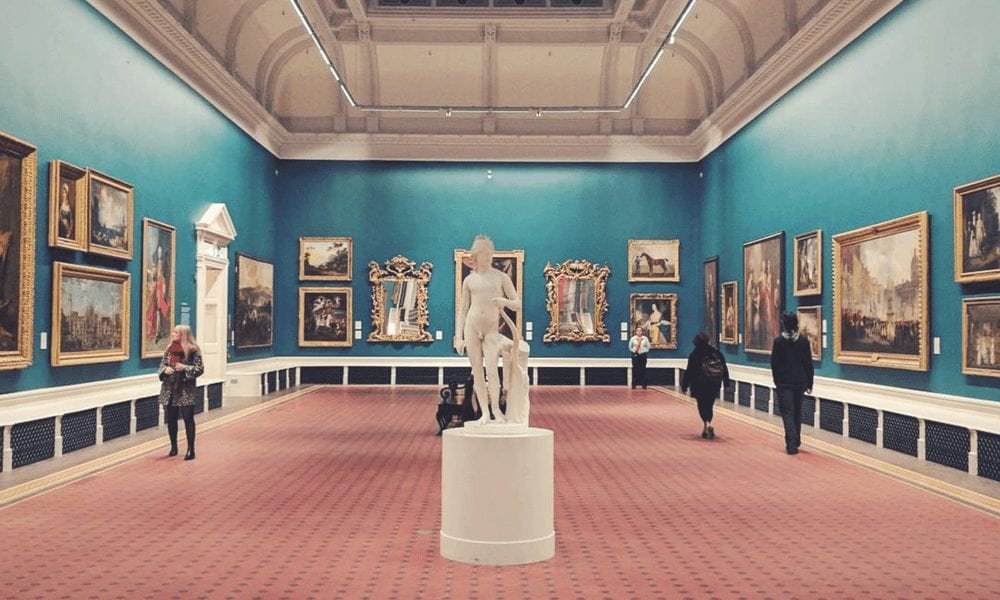 Dublin is full of museums to visit and the best thing is most of them are free of charge. All national museums are free to visit and luckily, they are all centrally located and only a few minutes' walks from The Davenport hotel. So if you are planning on staying with us or simply wonder what to do this weekend, have a look at our list of the 5 best museums you should visit while in Dublin.
The Little Museum of Dublin – the story of the city in 30mins
Despite its size, there is a lot to learn in this museum! Also called "the people's museum" The Little Museum of Dublin gathered over the years an impressive collection of photography, advertising, postcard and various object relating to the life in Dublin between the year 1900 and 2000. You will go on a journey through the ups and downs of the Irish nation. Note that it is a guided tour but tickets are reasonably priced and you can even save 20% by booking directly on their website.
National Museum of Ireland, Archaeology – go back in time with amazing artefacts
This national museum will impress you with the quality of its collections. From the stone age, to bronze, Viking and Medieval and more, the museum has gathered impressive artefacts displayed in a beautiful historic building. The gold collection is one of Europe's most important prehistoric collections and the Iron age bog bodies are sure to satisfy your curiosity.  We can't advise you more to visit this place, on top of all it is free of charge.
The newly refurbished National Gallery – treat yourself to some of the best European artists
After years of extensive work, the National Gallery is now fully renovated and visitors have access to an incredible permanent exhibition, including Still Life with a Mandolin from Pablo Picasso, Argenteuil Basin with a Single Sailboat from Claude Monet or The Taking of Christ from Caravaggio. It is also home to a renowned collection of Irish paintings. Whether you want to see some of the major European art-works or view the incredible museum's architecture, you're in for a treat.
Chester Beatty Library – a hidden gem in Dublin's Castle garden
We obviously recommend you visiting Dublin Castle but a notable museum located just next to it is also well worth the visit. Located in the ground of the small Dublin Castle's garden, this library host collections of manuscripts, prints, drawings and rare books from countries across Asia, the Middle East, North Africa and Europe. Entry is free and if you need a break you can access a small but lovely rooftop garden.
Irish Whiskey Museum
The Irish Whiskey museum is perfect for those who want to learn the history of Irish whiskey through a captivated guided tour. They also have an incredible collection of Irish Whiskey memorabilia and of course, you will be able to enjoy a little tipple of Irish whiskey. You can check the Irish whiskey Museum website for tour prices and timetables.
A lot of these museums are located in the city centre and especially in the Georgian quarter. It would be worth to look at our article about the secret of Georgian Dublin in Merrion Square. There are few places you might want to add to your to-do list.