Bram Stoker Festival
01 September 2017 ·
2
min read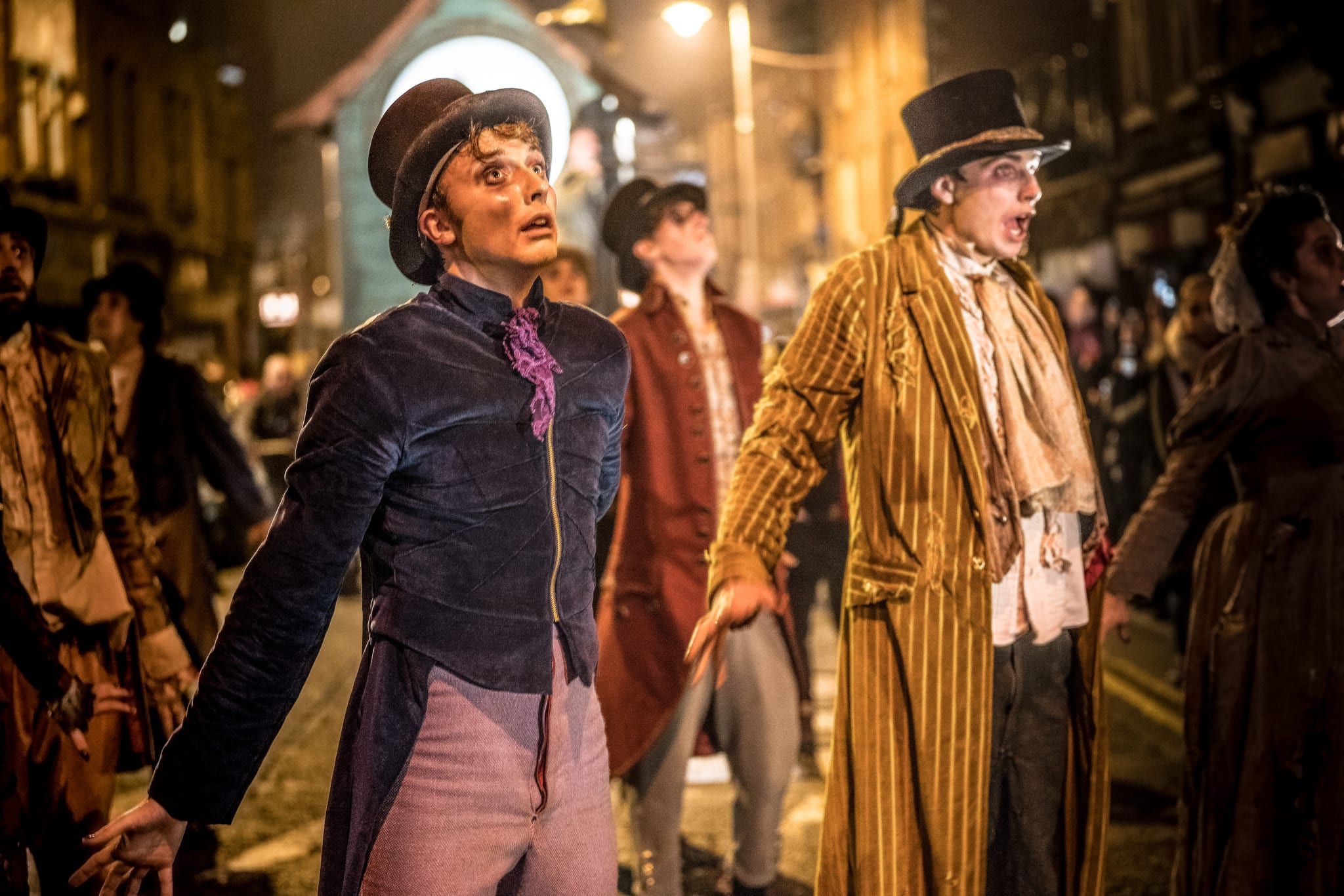 What is Bram Stoker Festival?
Bram Stoker was born on 8th November 1847 in Clontarf, Dublin and was a writer who became famous thanks to his novel "Dracula" published in 1897. If Dublin is recognised as a UNESCO city of literature he is part of its success.
If you are a fan of the gothic atmosphere, then you will be happy to hear that there is a festival in Dublin dedicated to it: the Bram Stoker Festival. This is a must see in Dublin, the large-scale spectacles are really amazing and there are also intimate performances in unusual places with a spooky ambience. The festival is back this autumn (27th-30th October 2017) and its event planning is really thrilling.
What to see?
If you really want to feel the gothic atmosphere described by Bram Stoker then you should come to the night events. Here is what you see during the festival.
Whitby (27th-30th October 2017): A world-premiere show by the internationally renowned dance artist Colin Dunne and theatre-maker Joan Sheey. It's described as a thrilling theatre experience.
Tickets: €15/€12
Time: 18:30pm & 20:30pm
Location: Th boy's school, Smock Alley Theatre. Nearest parking is Q Park Christ Church car park.
Vampyr (October 27th): Screening of the horror movie Vampyr in the surroundings of St Patrick's Cathedral, it is the perfect way to start a weekend of thrills. During the showing, a new score composed by Matthew Nolan, David Kitt, Margie Lewis, Catherine Sikora and Erik Friedlander, will be performed live.
Tickets: €20
Time: 21:00-22:30
Location: St Patrick's Cathedral. Nearest parking is Q Park Christ Church car park.
Turning Vampire Mixtape (October 29th): Halloween party with some of Ireland's most successful and talented musicians where you will listen to scary songs. Here a part of the line-up: Lisa Hannigan, Saint Sisters, Adam Matthews, Niamh Farrell (Ham sandwich), they will play alongside the Turning Pirate house band, The Flux Capacitors.
Tickets: €28
Time: 20:00
Location: Vicar Street. Nearest car parks are Thomas Street car park and Tivoli car park.
During the day, you will enjoy gothic intrigue at family-friendly events, talks and interactive experiences. The programme will include theatre, spectacle, visual arts and music in haunting locations in the city.
How to get there?
The dark side of Dublin can be easily reached on foot from all the hotels near Merrion Square, but there are other ways to get there if you want.
Dublin bus
Irish rail
Dublin Bikes
Luas
Where to stay?
Enjoy a beautiful festival with a stay in our stunning hotels near to Merrion Square. Have a look at their websites:
We also have another hotel just next to Stephen's Green park, it is a really nice place to stay.
More information
Box office:
Book online on the website of the Bram Stoker Festival.
In person at Projects arts centre, East Essex street, Temple Bar
Call +353 1 881 9613