Dublin: Through the Eyes of a Local
28 November 2017 ·
2
min read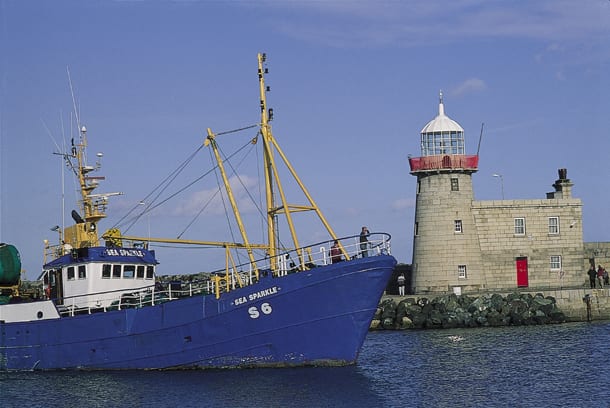 People in Dublin are so friendly that you don't feel that you are in a big city, it has maintained the simplicity of a village where people are helpful and willing to talk to everyone. We have imagined questions that you could have asked to a local and we have answered them like every Dubliner would. If you want to enjoy a trip to Dublin keep an eye on good deals on Dublin hotels, it's worth it.
Where can one get the best view of the city?
Dublin is a relatively flat city so there aren't many great vantage points. You could go to the "Gravity Bar" in the Guinness Storehouse but it's not free and not everyone likes Guinness. We recommend you to walk to the end of Dun Laoghaire Pier (accessible by train or bus), there you will have a beautiful view of the city across Dublin Bay. If you like walking go to the north Dublin suburb of Howth and take the coastal cliff walk for wonderful views over the city and Dublin Bay.
Where do the locals head on a sunny day?
When the fleeting sunshine appears a lot of workers go to St Stephens Green for their lunch breaks. This park located in the city centre is perfect for a sunny day and if you are looking for an accommodation next to it The Davenport hotel is located minutes away from it. Phoenix Park is also a great place, you can walk for miles, bike, watch wild deer and even go the zoo. And if you're one of the brave, Dublin also has few beaches like Bull Island, Sandymount Strand or Portmarnock.
What's the top event for locals?
Harry Potter remains a worldwide phenomenon, almost twenty years since the books first made their way onto children's shelves all over the world. There have been films, books, prequels, sequels, and even a theme park, and now there is a musical accompaniment. Rediscover the magic of Harry Potter at the 3Arena where a live orchestra will accompany a gargantuan screening of Harry Potter and the Philosopher's Stone.
Culture buff places
The National Print Museum is nice and The National Gallery is worth a visit and they both have a good programme of events for children. The exhibitions of The Science Gallery are really interesting and if you like theatre the Smock Alley Theatre is a very nice venue.