Dublin Politics
22 February 2017 ·
2
min read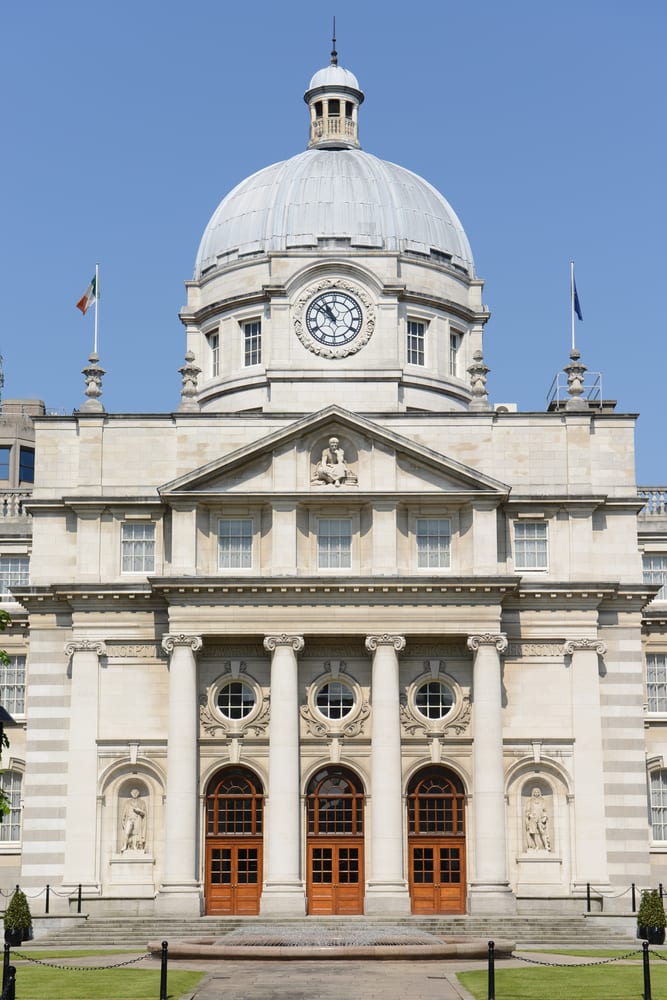 Dublin is a capital city that everyone loves to flock to from all over the world. Not only is it where the great Irish drink Guinness is brewed, where the world-famous Temple Bar can be found but it is also the hub of Southern Irish politics and history. Republic of Ireland's history has been a turbulent one and Dublin is one of the best places to visit to delve into the country's intriguing past.
Situated only 5 minutes walk away from the Davenport Hotel lies Merrion Street, a strip that contains several of the most important political buildings in the city. Leinster House can be accessed from Merrion Street and it is the seat of the parliament of Ireland or the Oireachtas as it is more commonly known. The site was the palace of the Dukes of Leinster until 1922 when it became the parliament building for the Irish Free State before becoming the hub of politics for the modern Irish State. Today it still holds sessions within its walls and the public are able to take a tour of Leinster House when the House isn't in session. You can take a walk-up guided tour which occurs every Monday and Friday at 10.30am and 2.30pm and is available to those who are visiting Dublin and to those who live in the State. The 30-minute tour is led by an usher and it looks at the history of the building and the rich Irish political heritage and is completely free of charge.
Just a traipse over the road from the hotels near Merrion Square Dublin is another of Dublin's beautiful political buildings. The Government Buildings is a large Edwardian structure that opened in the 1920s and is home to the offices of State including the Office of the Attorney General, the Department of Taoiseach, the Department of Finance and the Council Chamber. Tours of this grand building are available on Saturdays only beginning at 10.30am and continuing every hour on the half-hour until 1.30pm. Each guided tour lasts 40 minutes with visits to the Department of Taoiseach and the Council Chamber as well as many others and admission is completely free.
Once you have explored the political side of Dublin, you can wander to Merrion Square and enjoy a stroll through the beautiful gardens. There is an Oscar Wilde statue situated in the square in homage to the great writer and, just a stone's throw away from Merrion Square lies Oscar Wilde's childhood home which has been completely renovated to the standard that it would have been during his childhood. Not only can students from America and Ireland study in the house but it is also open to those who love and admire Wilde and his plays, novels, poems and essays. It is deemed an incredibly important part of Dublin's heritage and it is a great place to tick off your list while visiting the city.