Wandering Around Merrion Square in Dublin
25 September 2017 ·
2
min read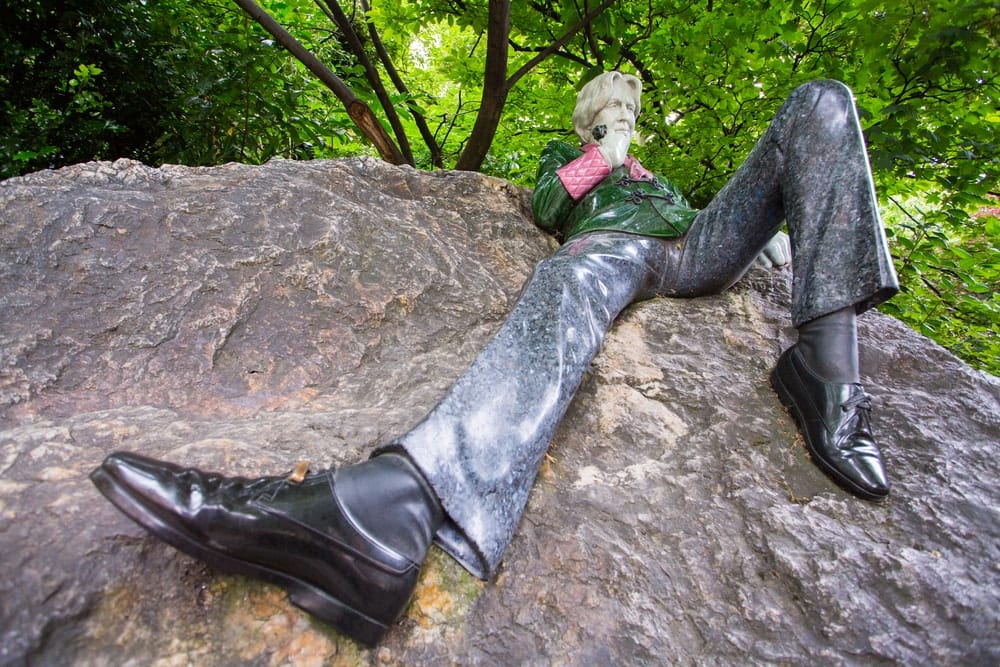 Dublin is a city rich with things to see and do as you'll already know if you're busily planning your city itinerary. In fact, the hardest part is not finding things to occupy your time but finding the time to actually squeeze everything in! There are lots of streets and areas in the city to explore but Merrion Square is one of Dublin's most vibrant centres.
In addition to being the home of Dublin's largest Georgian garden square, the area was transformed into what it is today over 250 years ago. Since 1762, Merrion Square has served as a beautiful, vibrant space which is now widely regarded as the beating heart of Georgian Dublin. With well-kept lawns and flanked by numerous stunning Georgian properties packed with lots of vibrancy and colour, this is an area with plenty to keep you entertained during your visit. Once a private garden for some of the city's most famous (and infamous) previous residents, Merrion Square is now a major tourist attraction in Dublin. It draws lots of visitors eager to see the architecture, nature and other delights on display so it's one space that you won't want to miss no matter how fleeting your stay in town. Here's our round-up of the best things to see while having a stroll around – just pack your camera and comfy shoes to enjoy it at its best!
Leinster House
One of the grandest Georgian properties lining Merrion Square is Leinster House. Leinster House is open to the public with a variety of tours running between 10.30am-3.20pm most days. Serving as the parliamentary building for the Republic of Ireland since 1922, Leinster was once the homestead of the Dukes of Leinster, and today this is where the laws of Ireland are created and put into action, making it well worth a visit during your stay at The Davenport Hotel.
Oscar Wilde Statue
Located in the north-western corner of Merrion Square is a famous statue of one of Dublin's most famous residents, Oscar Wilde. The author and renowned 'wit' is brightly rendered in a smoking jacket, just opposite the street where he grew up, and the statue has been a popular draw for snap-happy tourists for many years, ideally situated for a trip whilst enjoying your accommodation in Dublin city.
National Gallery
On the edge of Merrion Square lies the National Gallery of Ireland, a stunning public gallery housing some of Ireland's finest exhibits. Whether seeking to visit an upcoming exhibit or take a look at the gallery's extensive art collection from some of the finest artistic masters in the world, there are tours available as well as the chance to take a little look around solo while you are in the area. This is a place where you could truly while away a few hours while in Dublin, so be prepared to lose some time in this free gallery during your visit.