Water activities to indulge in when in Dublin.
09 February 2018 ·
2
min read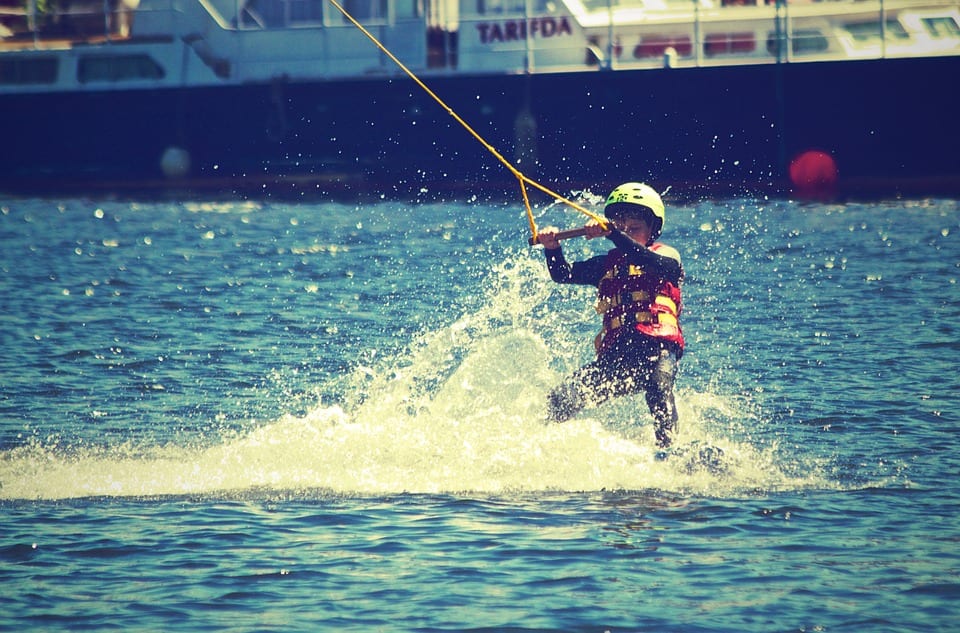 Dublin has the specialty to be a city which is very close to water, the River Liffey passes through it and it is also located close to the sea. All this water makes the city even more beautiful but it allows us to enjoy it in different ways too, and this is not only for summer time. Here are some things you can do in and around Dublin if you are a water addict.
Wakedock
Located in Grand Canal Dock Wakedock it is easily accessible from the different hotels in Dublin city by car, on foot from the city or by public transport. No boat there, the wakeboard cable replaces it and pulls the rider along a course. This is perfect for beginners but also for advanced riders who can play with the obstacles. You will find changing rooms, shower facilities and a free parking on site, moreover, all equipment is available for rent here.
City kayaking
Situated on the River Liffey at Dublin City Moorings, where the Jeanie Johnston Tall Ship is tied up. Discover Dublin's most famous river, enjoy the city's landmarks from a different perspective with City Kayaking Dublin. Their kayaks are very stable and are double seaters which are safe and easy to use. This is definitely something to try both during the day and in the evening. Once again there are changing rooms on site with facilities to leave your belongings.
Canal boat tour
The Grand Canal is the perfect place to cruise for an hour or two, you will learn a lot about Dublin's history during this relaxing glide through time. You will jump in a skippered traditional canal barge in Sallins and sail through Kildare. This is a truly relaxing cruise where you can observe the nature around you. Be prepared you need to book in advance to be sure to enjoy it. You can end this peaceful day by staying in one of the beautiful boutique hotels of Dublin, such as The Davenport.
Bigstyle kitesurfing
Bigstyle kitesurfing is unique because they offer a mobile, affordable and personal experience. All the instructors are highly trained and their equipment is the most up-to-date available however they still have a personal touch that you can't find in bigger businesses. They are located at the Pigeon Towers which is a good spot as it is open to the full range of wind direction and it's shallow enough for students to be safe. They can even pick you up from the nearest public transportation.