The Davenport
Historic Design, Modern Luxury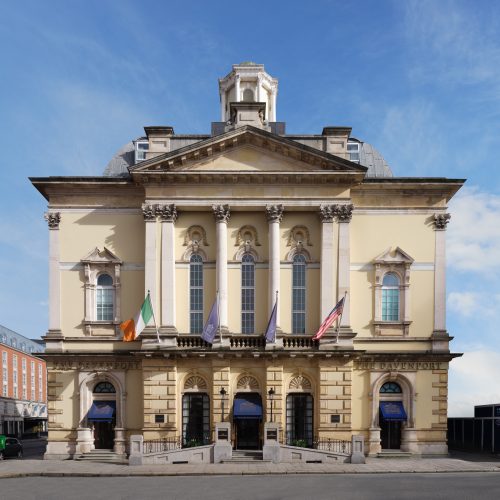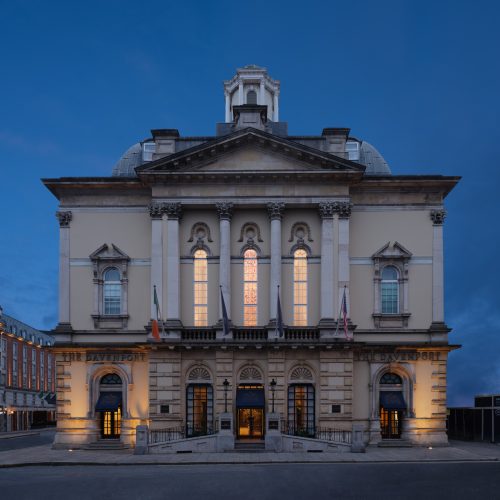 Historic Design at The Davenport
Steeped in history, The Davenport Hotel dates back to the early 17th Century and continues to exude an old-worldly charm to the present day.
The Davenport is a listed building, originally built as a prayer hall that accommodated around 300 worshippers from the surrounding Merrion Square area. The sandstone colour of the exterior mimics the architecture of Ancient Rome and is built in a Neoclassical style. The hotel interior designers used a monochrome (single colour) scheme during construction to stay in line with the late-Georgian design aesthetic, focusing on the use of pale yet rich colours.
From its iconic front façade to its marble-clad décor, elegant columns and period artwork, The Davenport is ideal for guests looking to experience surrounding Georgian Dublin who want to stay in a hotel that transports them back hundreds of years.
Modern Luxury
The Davenport seamlessly blends heritage and history with the best in modern luxury and service, offering the ultimate modern amenities to ensure guest comfort during your stay.
First-class service is a given at The Davenport, where every modern luxury is provided to ensure guests have a memorable experience whether they are staying, dining, meeting or celebrating an occasion at the hotel.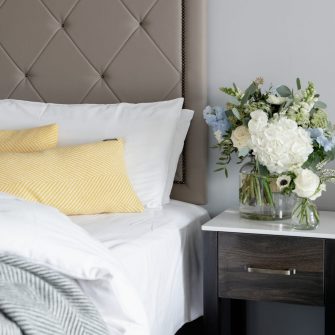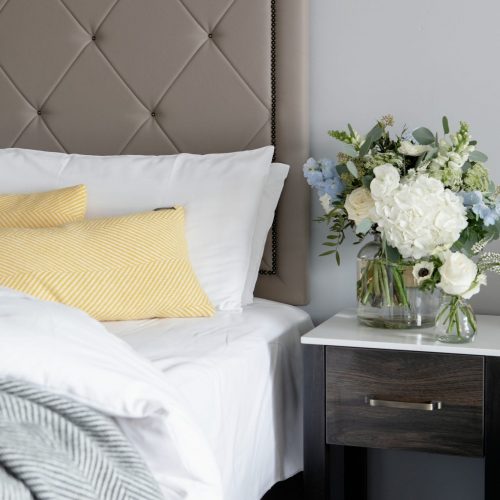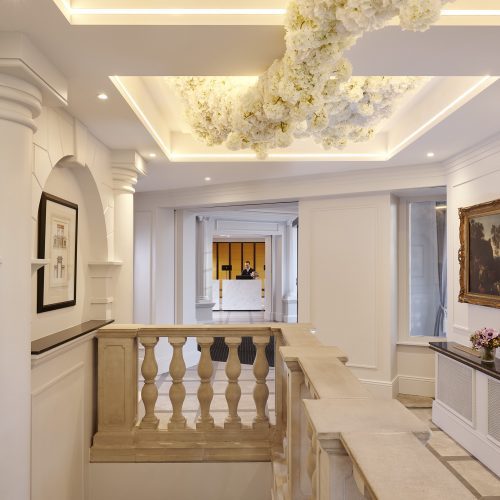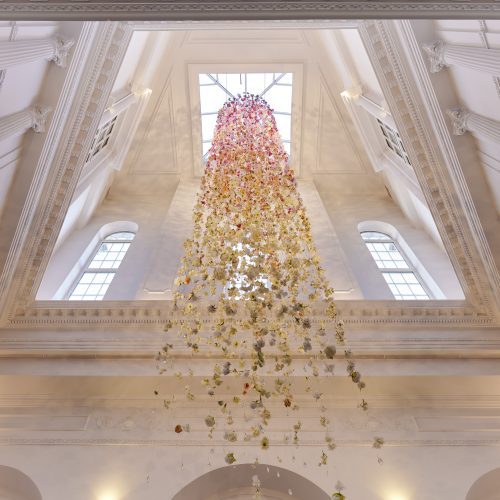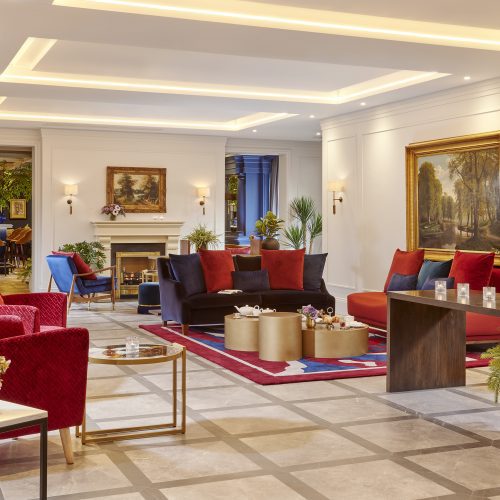 The Lobby
The hotel lobby features a striking neoclassical atrium with a magnificent floral-inspired Swarovski centre piece that takes guests' breath away as soon as they enter hotel.
Filled with natural light coming from the front window and from the ceiling, the impressive lobby space wows guests as they enter and gives them a taste of the historic charm that they can expect throughout the hotel.
The Bedrooms & Suites
The Davenport's bedrooms and suites were fully refurbished in 2018, now exuding a sense of luxurious comfort that is created through the colour scheme of subtle greys and popping citrus bursts in the upholstery.
The rooms feature super king beds with ultra-comfortable King Koil bedding and spacious full marble ensuites with rainforest walk-in showers while our exec rooms and suites offer additional living space to ensure that extra edge of luxury for any stay.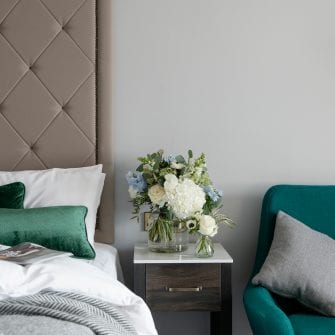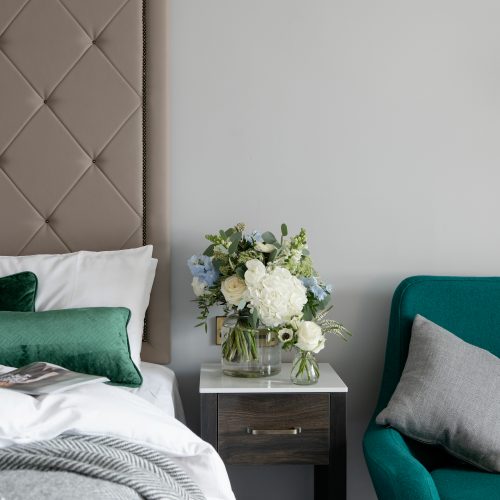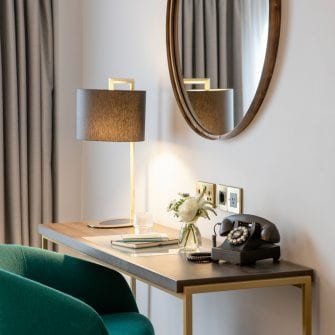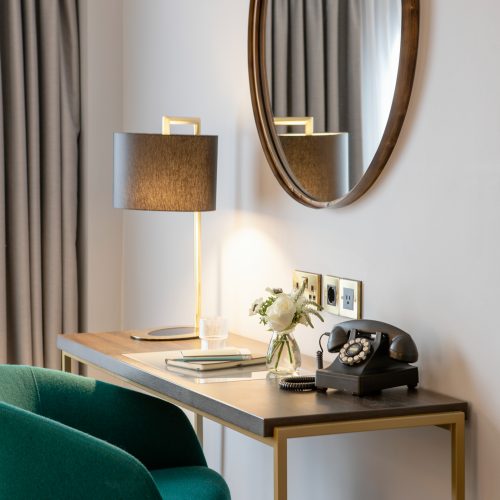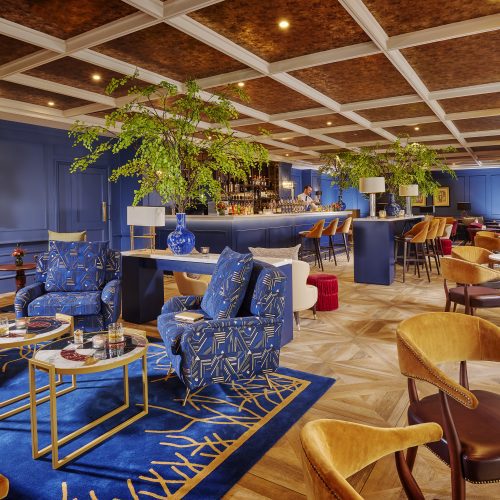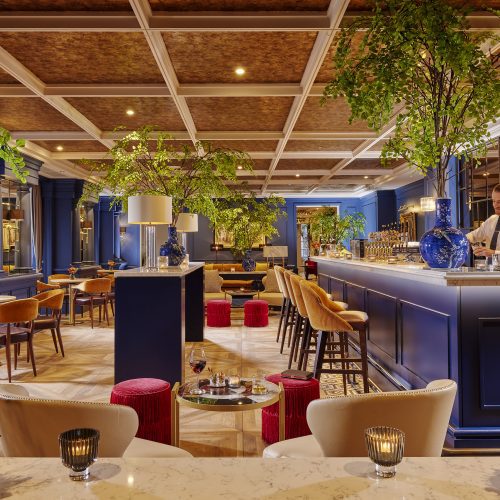 Premium Dining Spaces
Featuring marble tables art deco lights and leather chairs and sofas, our dining outlets give off a sense of modern luxury with a classical twist.
Guests are treated to a sophisticated, elegant and relaxed atmosphere in which to dine, whether this is a full three-course sit down meal, their choice of a whiskey or coffee any dining options in between.
Meetings & Events
The Davenport Hotel is steeped in history and offers an elegant backdrop for your event with its historical façade and new elegant décor. Recently refurbished, the spaces are bright with touches of marble and pastel shades, influenced by the Georgian Quarter the hotel is located in.
From conferences to private dinings and social events, its central location in the city and its choice of spaces make The Davenport an ideal venue for any type of event.