Our Spaces
at The Davenport
Event Spaces in Dublin's Elegant Georgian Quarter
Offering a choice of three meeting spaces that can cater for up to 200 delegates, The Davenport is a stylish and practical choice for all types of events, conference and meetings. Each of our stunning meeting spaces offers state-of-the-art AV equipment and Dublin's fastest hotel WiFi (1GB). This beautiful and well-appointed hotel is located in the heart of Georgian Dublin, adjacent to transport links serving every corner or Ireland, as well as the Aircoach for Dublin Airport.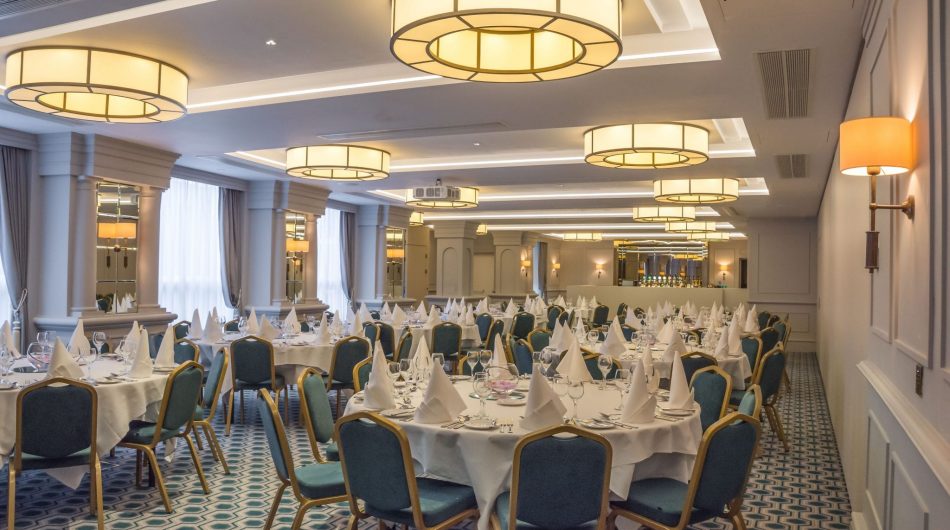 Gandon North
Our biggest meeting space is Gandon North, which can host up to 150 delegates theatre-style or 130 guests banqueting. Featuring elegant columns and lofty wooden doors reminiscent of the splendour of Georgian Dublin, this is an impressive and beautiful space, perfect for large events, ceremonies and conferences. This sophisticated and impeccably decorated room is ideal for those who like to host stylish events for discerning guests.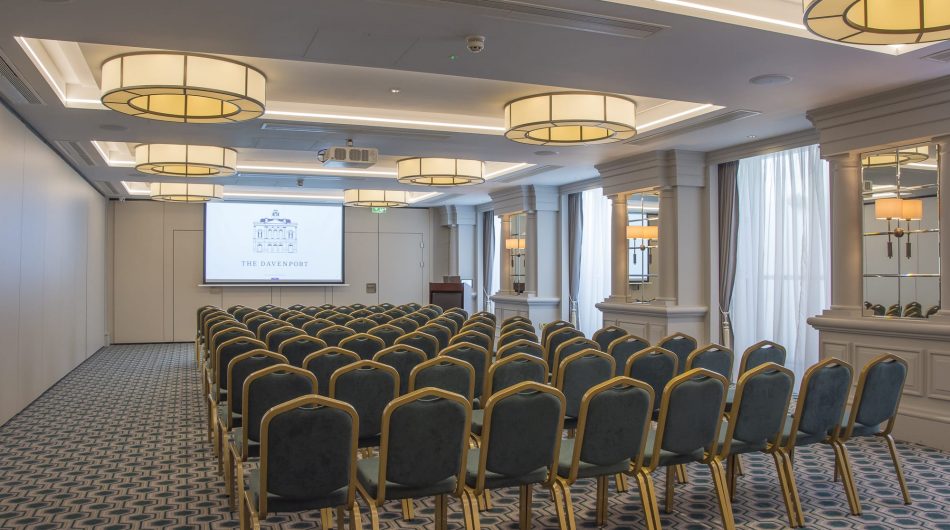 Gandon South
Slightly smaller than its North counterpart, Gandon South is no less elegant and stylish. Also featuring The Davenport's signature columns and lofty wooden doors, Gandon South can host up to 180 delegates theatre-style or 120 guests banqueting. This is an ideal space for medium-sized events, such as dinners and ceremonies, hosted by those who want a room that is thoughtfully decorated with standout Georgian and designer influences.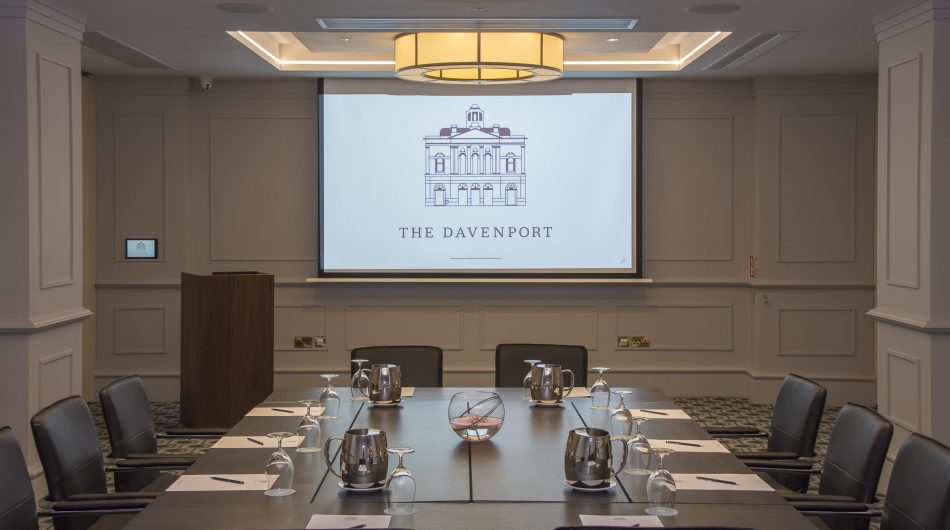 Boardroom
Meetings and private dining events are given a stylish edge in the elegant Boardroom, a space that can host up to 42 delegates. This beautiful room is spacious yet elegant, an ideal space for a more intimate event. Georgian-influenced wood panelling on each wall, beautifully painted and maintained, along with a standout central lighting feature, reflect the innate style and sophistication throughout The Davenport.
The Davenport | Meeting room capacities
| | | | | | | | | | |
| --- | --- | --- | --- | --- | --- | --- | --- | --- | --- |
| | M2 | Theatre | Boardroom | Classroom | U-Shape | Banqueting | Dinner + Bar area | Cabaret | AV/AC WiFi |
| The Gandon | 402 | – | – | – | – | 275 | 308 | – | Yes |
| Gandon North | 217 | 150 | 50 | 110 | 50 | 110 | 132 | 80 | Yes |
| Gandon South | 143 | 130 | 40 | 70 | 50 | 99 | 110 | 54 | Yes |
| Gandon Boardroom | 42 | 36 | 30 | 15 | 20 | 33 | – | 24 | Yes |
| Gandon North -Including Boardroom | 259 | – | – | – | – | 143 | 187 | 9 | Yes |
| Gandon South – Including Boardroom | 185 | – | – | – | – | 132 | 143 | 80 | Yes |