Our Event Spaces
at The Davenport
Event Spaces in Dublin's Elegant Georgian Quarter
Located steps away from Merrion Square and within a 3-minute walk of Pearse Street train station, The Davenport is the ideal city centre location for all types of events, conferences, meetings or private events. Catering for up to 200 people, The Davenport's stylish Gandon Suite is a versatile space that can be divided into three smaller meeting spaces depending on event requirements. Our event spaces come with state-of-the-art AV equipment and complimentary access to Dublin's fasted hotel WiFi (1GB).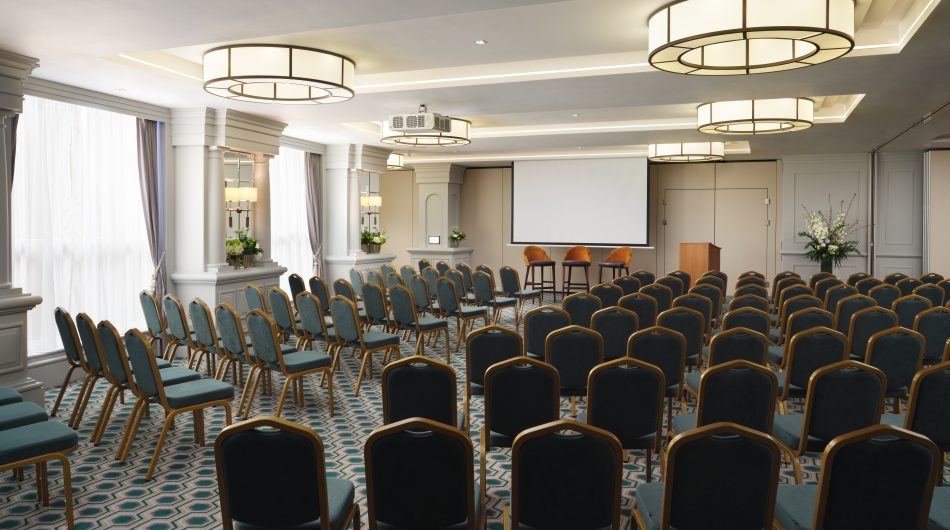 The Gandon Suite
Located on the lower ground floor of The Davenport, The Gandon is a large, open-plan event space that features elegant columns and lofty wooden doors reminiscent of the splendour of Georgian Dublin.
With the capacity to cater for up to 200 depending on set up requirements, the space offers two bars and an adjacent kitchen, meaning our team can prepare for any food and beverage requirements you may have during your event. A cloakroom and exclusive-use toilets are located adjacent to the meeting space, meaning all of your event needs can be catered for at The Gandon.
For smaller events, it is possible to divide the Gandon Suite into more intimate meeting spaces tailored to individual event requirements.
The Gandon North
The Gandon North is the biggest of our event spaces once the full suite is divided up. Perfect for large events, ceremonies and conferences, this sophisticated and impeccably decorated rool is ideal for those who like to host stylish events for discerning guests. The Gandon  North can host up to 150 delegates in theatre-style or 100 banqueting guests.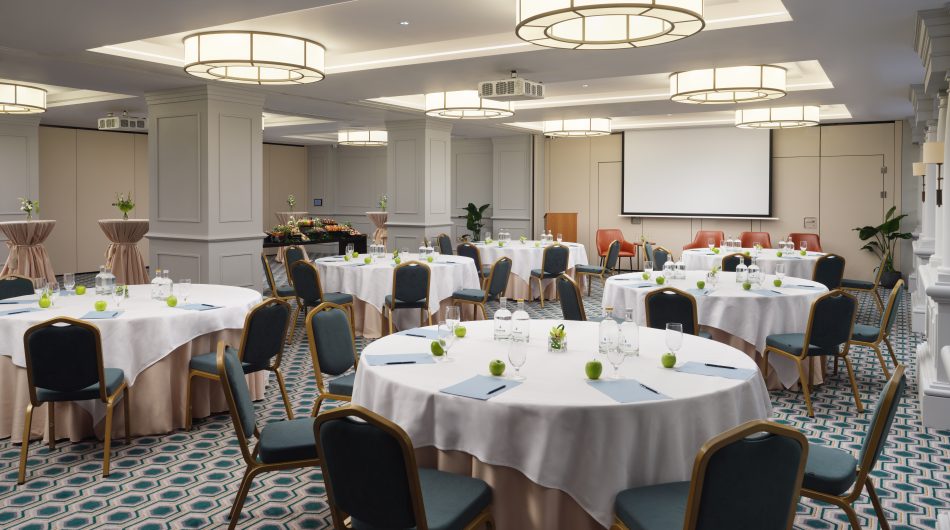 The Gandon South
Slightly smaller than its North counterpart, Gandon South is no less elegant and stylish. Also featuring The Davenport's signature columns and lofty wooden doors, Gandon South can host up to 130 delegates theatre-style or 100 guests banqueting. This is an ideal space for medium-sized events, such as dinners and ceremonies, hosted by those who want a room that is thoughtfully decorated with standout Georgian and designer influences.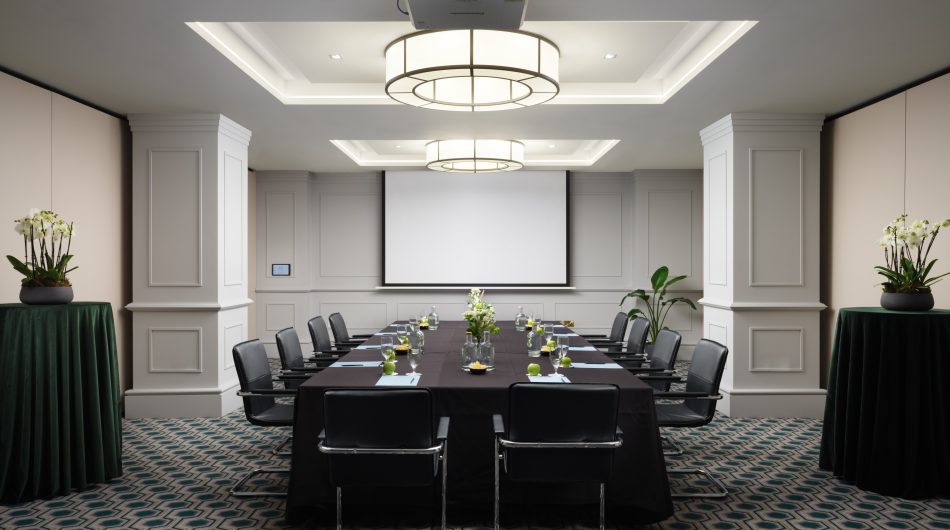 The Gandon Boardroom
Meetings and private dining events are given a stylish edge in the elegant Gandon Boardroom, a space that can host up to 40 delegates.
This beautiful room is spacious yet elegant, an ideal space for a more intimate event with Georgian-influenced wood panelling on each wall and a standout central lighting feature, reflecting the innate style and sophistication that runs throughout The Davenport.
Contact Our Meeting & Events Team