The Davenport Restaurant is now open for lunch!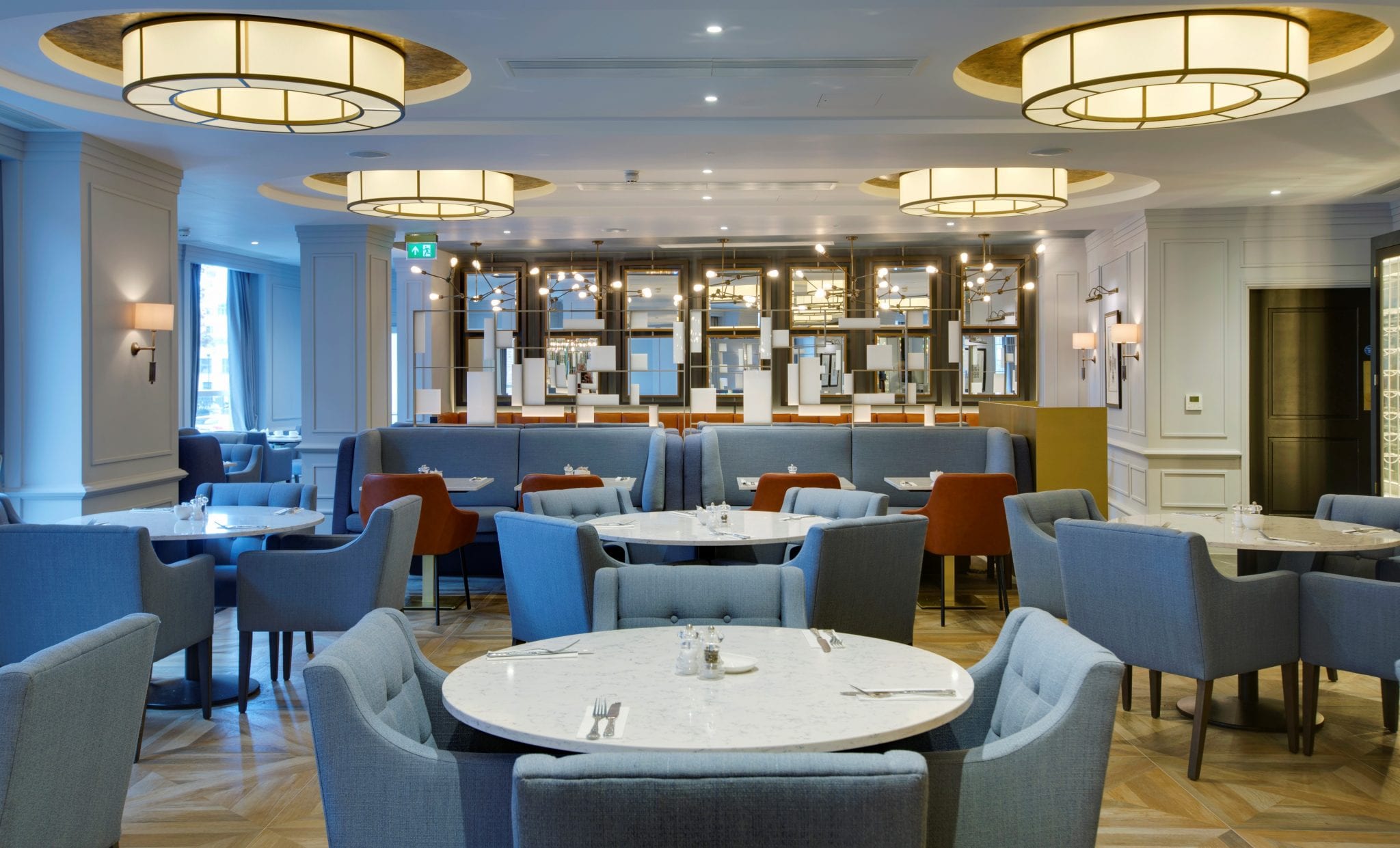 After a big refurbishment, the Davenport is more than ready to serve lunch to guests and locals alike. Our chef Yordan choose the dishes on the menu carefully and created a versatile menu with something to love for everyone.  A tasty twist on some traditional favourites, the new lunch menu has the perfect mix of light bits and tantalising treats.
The brand-menu includes a variety of soups, salads, sandwiches and mains. The soup will vary from day-to-day and will be served with freshly baked bread. There are vegetarian food options, but also a vegan superfood salad can be enjoyed.

To promote the new menu, the marketing team went around Merrion Square to deliver lunch boxes to offices. One box of savoury and one box of pastry could be enjoyed by the lucky receivers of our little treat. We are hoping everybody enjoyed the small dishes and they are convinced to pay a visit at the Davenport for lunch.

The pastries are made by our new French pastry chef Maxime, who is very motivated to let everyone have a taste of his amazing freshly made sweets. Every day, the Davenport will have a pastry of the day, selected and made my Maxime.

Got hungry after reading this blog? Lunch is served from 12 pm – 3 pm daily in our newly designed restaurant which also is the perfect meeting place for business of pleasure. If you want to stay updated about everything happening in The Davenport, follow us on Instagram.
The address: The Davenport, 8-10 Merrion Street Lower, Dublin 2