6 Most Delicious Places to get Vegetarian or Vegan Food in Dublin
23 March 2018 ·
3
min read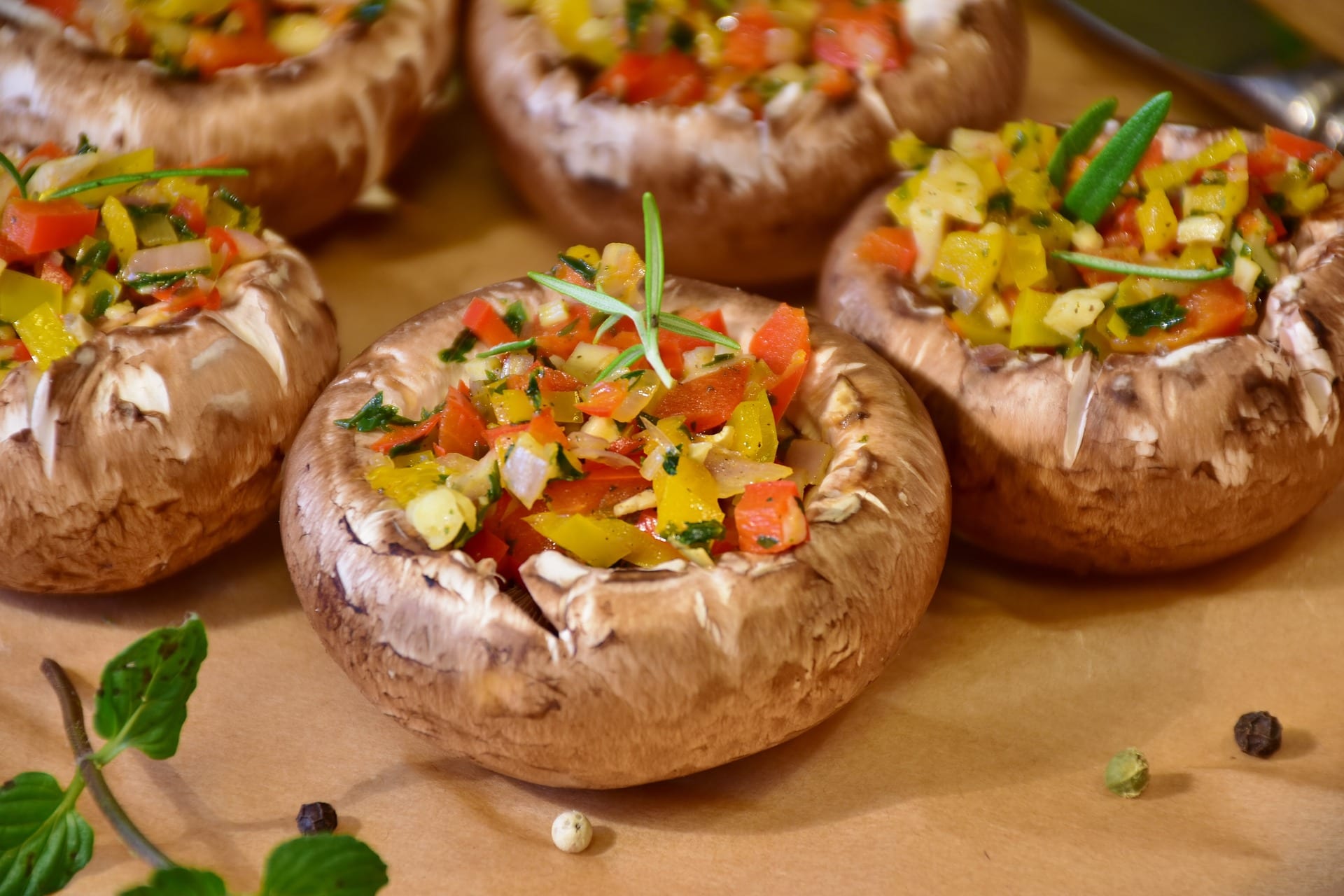 In growing cities such as Dublin, vegetarian and vegan food hotspots cannot be missed. The last couple of years, there has been a growing trend of being vegetarian or vegan, and although it might not be so Irish, Dublin has enough to offer. The O'Callaghan Collection team selected the best places of Dublin to get a nice and healthy vegan or vegetarian meal.
Cornucopia
The absolute number one place to go to for vegetarian and vegan food in Dublin is Cornucopia. Back as far as 1986 they were serving everything vegetarian, whether if it's breakfast, lunch or dinner. Except for their wide range of vegetarian dishes, they also serve more than enough vegan options. Cornucopia emphasises on organic and locally grown products, and with their beautiful dishes they made an award-winning cookbook, "Cornucopia at Home", which won the inaugural award of "Listowel Food book of the Year 2010".
"Contemporary meets art nouveau in this vegetarian restaurant catering to various restricted diets"
The Fumbally
In 2012, Aisling Rogerson and Luca D'Alfonso opened the Fumbally, since then it is a very well-known place in Dublin 8. On the menu, there are many healthy and delicious dishes with vegetarian options for breakfast and dinner, served in the lovely atmosphere of the café. The Fumbally is located outside the city centre but is definitely worth any walk. It's also one of the top spots for the best coffee in Dublin!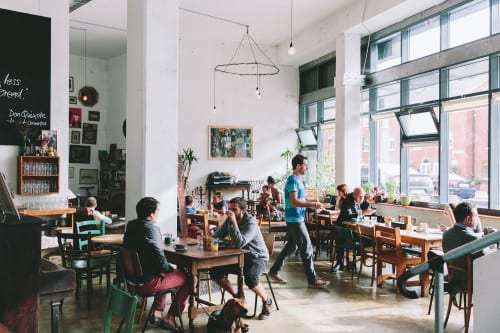 Sova Vegan Butcher
At Sova Vegan Butcher, opened by Polish Chef Bart Sova, vegans will be in heaven. What's on the menu? Steaks, burgers, and schnitzels, but then switched into a totally vegan meal by using faux-meat substitutes like tofu, tempeh and seitan. Good to know is that Sova Vegan Butcher doesn't serve alcohol, but you are more than free to bring your own.
The Blazing Salads Food Company
This family-run salad bar is the perfect place for vegetarians. The Blazing Salads opened in 2000, and since then they have been striving to keep the food they serve daily consistent in its quality, taste and freshness. They offer a wide range of vegetarian soups, salads, cakes & savouries, so many options to go for on you or breakfast or lunch.
Sprout & Co
For delicious salads, try out Spout & Co. There are options to create your own salad, but you can also pick one of the menus. The salad bar is committed to healthy, local, and organic food, so vegans and vegetarians will be in love with this place. Sprout & Co is the perfect spot to get a breakfast or lunch, but some of the stores are also open for dinner.
Yamamori
Who doesn't love sushi? At Yamamori there are plenty of options for vegans and vegetarians. Except for sushi, the restaurant serves many other dishes from the Asian cuisine.  Not only they serve delicious food, in the award-winning Japanese cuisine, the most tasteful beers, whiskeys and cocktails can also be enjoyed.
We tried to pick out the best veggie hotspots of Dublin, but there are many more to find. On Instagram, there are many accounts that might help you in your search, for example, @dublinfoodguide. You could also use hashtags as #dublinfood to see where other Dubliners and tourists are getting their food. We are hoping we helped you enough in finding a place that matches your preferences, enjoy your meal!