Where to get the best cup of coffee in Dublin
09 March 2018 ·
2
min read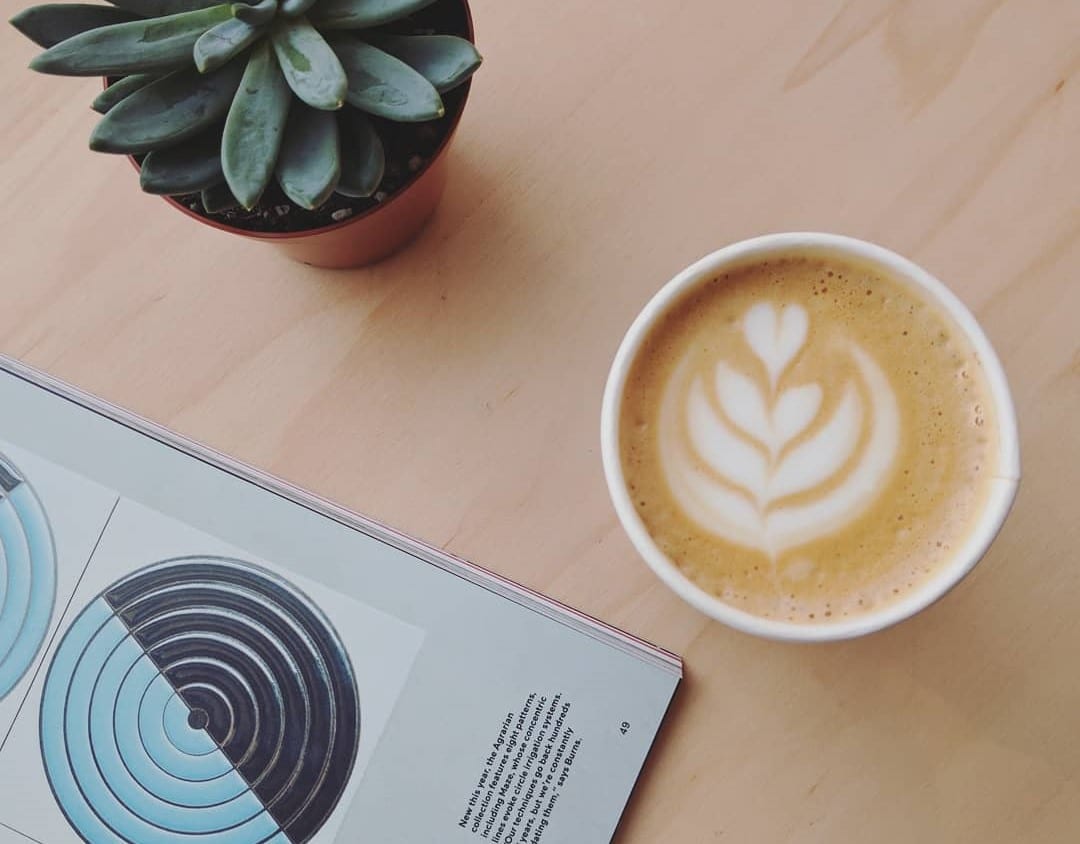 It is safe to say that most of us need several shots of caffeine a day to be fully functional and in Dublin, we have never been more spoiled for choice when it comes to savouring a delicious cup of coffee. Dublin's coffee culture is thriving and independent café are outgoing traditional coffee chains. That is why we have put together a short list of where to get the best cup of coffee in Dublin, some of them might even worth the visit with their atypical set up and delicious pastries, allowing for the perfect mid-day break.
Fonté Coffee Bar – Parliament Street, Temple Bar
This coffee roaster takes its origin is Seattle where the place opened in 1992. The Dublin café is understated and contemporary with an eye-catching marble coffee bar. They have a rich roasting history behind them and offer signature coffees. In addition, they offer an impressive selection of teas and also do pastries and lunches.
Container coffee – Thomas Street, Dublin 8
Its name says it all, it is a coffee shop inside of a container! In addition to the original concept, they are dedicated to providing excellent coffee. The place has the capacity for around ten people but its location makes it ideal for grabbing a coffee to go.
Science Gallery café – Pearse Street, Dublin 2
Located on the ground of the Science Gallery the café had fun surroundings usually incorporating the theme of the current exhibition is. They use hand-roasted coffee beans from the company Could Picker based in Dublin. On top of the great setting and coffee, you will have the choice for some nice lunch option making it the perfect place to go before or after visiting the exhibit and gift shop area.
Brother Hubbard – Capel Street, Dublin 1
Recently rewarded as Ireland's best breakfast 2018, brunch at Brother Hubbard is a must! Described as Irish with a twist, Brother Hubbard offers an amazing menu, with plenty of vegetarian and vegan food options, friendly-bearded service and….  excellent coffee.
Bittersweet café, Lord Edward Street, Dublin 2
This is the perfect stop when on a tourist trail coming from St Patrick's Cathedral before heading toward Temple Bar. Their coffee is delicious as well as their homemade sandwiches and salads. If you feel adventurous you should try their coconut milkshake…
Proper order coffee co, Haymarket, Smithfield
This place was the home of the 2017 Irish Barista Champion, they work with award-winning baristas and also provide training lesson. As you can imagine their coffee is simply amazing. Established in January 2016 they aim of showcasing some of the world best coffee roasters, as well as supplying all the coffee brewing equipment any speciality coffee fan could ever need.
Steam – Fenian Street, Dublin 2
Steam Café is located across from The Davenport hotel. This small trendy café serves fresh coffee to both hotel guests and passers-by. They use freshly roasted Cloud Picker Coffee, the Dublin based roastery. There hot chocolate is Italian inspired, very thick almost like a cream and of course, it is delicious. They also have a small selection of pastry and drinks to grab with your coffee.
Now that you have our selection it is time to go and enjoy your cup of happiness in Dublin! Don't forget to look at our other blog for more places to visit.