The ultimate guide to amazing festivals, concerts and events happening in Dublin this Spring
13 April 2018 ·
3
min read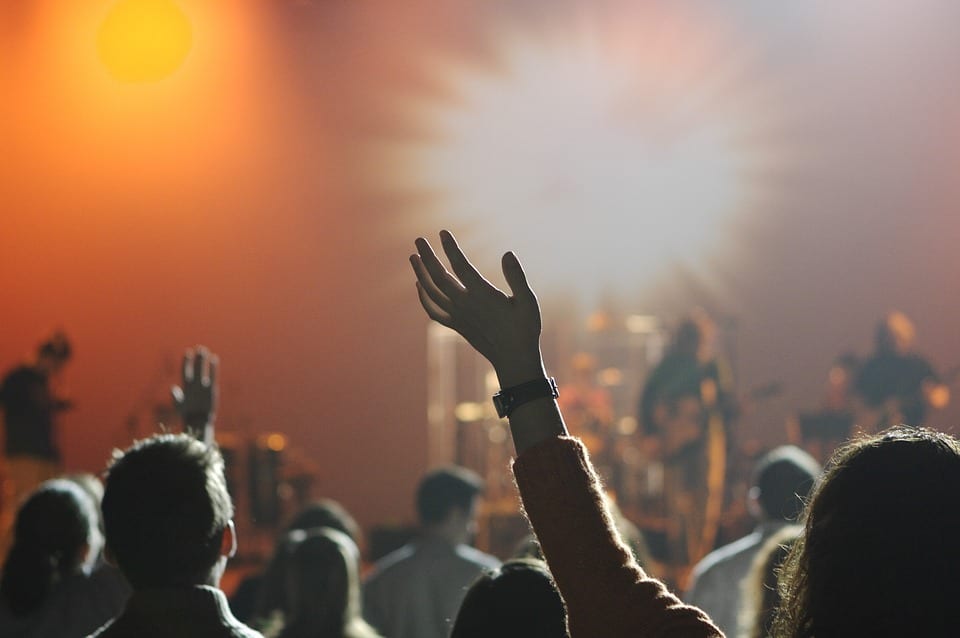 Spring 2018 promises to be a season of world-class concerts and amazing events for every taste. Ireland's capital will be home to some of the best Irish festivals and many renowned artists have the city pined for their 2018 international tour.
Cultural festivals in the heart of the city
Music is part of Ireland's culture and that's why we have so many festivals inviting the best of Irish artists and other upcoming artists to the city. Music Town is one of these festivals, happening from the 13th of April to the 11th, this festival sets you out to explore Dublin's music culture through concerts, masterclasses, collaborations and workshops.
Another major event on Ireland's cultural calendar is Dublin Dance Festival. From the 2nd of May to the 20th, Dublin will host international artist and choreographers from across the world to share dance with Irish and international audiences.
An endless concert list
This Spring the city hasn't been left over for world-class concert. There is so much of them that we can only give you a small taste of what you can expect. Starting with the legendary rock band, The Rolling Stones! They will perform their well-known classics but also surprise the crowd with new performances on the 17th of May at Croke Park. Other concerts include Ed Sheeran the 16th, 18th and 19th of May at Phoenix Park, Taylor Swift the 16th of June at Croke Park and the American rock band Thirty Seconds to Mars on the 30th of May. Be quick to get your tickets because these are selling extremely fast!
The International Literature Festival Dublin
Dublin, also called the literary capital, is proudly hosting The International Literature Festival Dublin. Founded in 1998 the International Literature Festival Dublin is Ireland's premier literary event. Every year the event gathers the finest writers of the world and offers debates, workshops, performance and screenings. This annual festival takes place from the 19th to 27th of May 2018.
One foot into summer with Bloom at Phoenix Park
Bloom is the ultimate outdoor family friendly-festival of this spring. Located in Phoenix Park, the festivities will happen during June bank holiday weekend (21st-24th of June). Over the weekend Bloom will feature more than 30 superb show gardens from Ireland's top horticultural talent. It also provides many attractions to entertain people both young and old and children will be delighted with the playground located right beside the show gardens and visitor's centre.
Forbidden Fruit Festival – multi-stage music and arts festival
In terms of different tastes, there is something for everyone this Spring and if you are an electro music buff you will be happy to hear that Bulmers Forbidden Fruit Festival 2018 is also happening over June bank holiday. The festival is set to return with a vibrant program combining music, art, fashion and food. This 8th edition will be hosted once again in the spectacular grounds of Irish Museum of Modern Art and is considered as the grand-opening to the festival season!
Runs and marathons for charities
People looking for a sporting challenge will also be thrilled by this Spring's sports events. Darkness into Light happening on the 12th of May in Phoenix Park, is organised in aid of Pieta House which provides free counselling services. The second event is the Vhi Women's Mini Marathon organised on the 3rd of June, it is a 10k charity road race and participants are invited to choose which charity they will support.
We couldn't be more excited at The Davenport hotel to be located in the heart of the city where all the fun happens and all these events are as much reason to come visit Dublin this Spring 2018!
For the art buff, we wrote a dedicated article about this Spring exhibitions. We told you, Dublin's has something for every taste!