Upcoming Exhibitions in Dublin (March-June 2018)
28 March 2018 ·
2
min read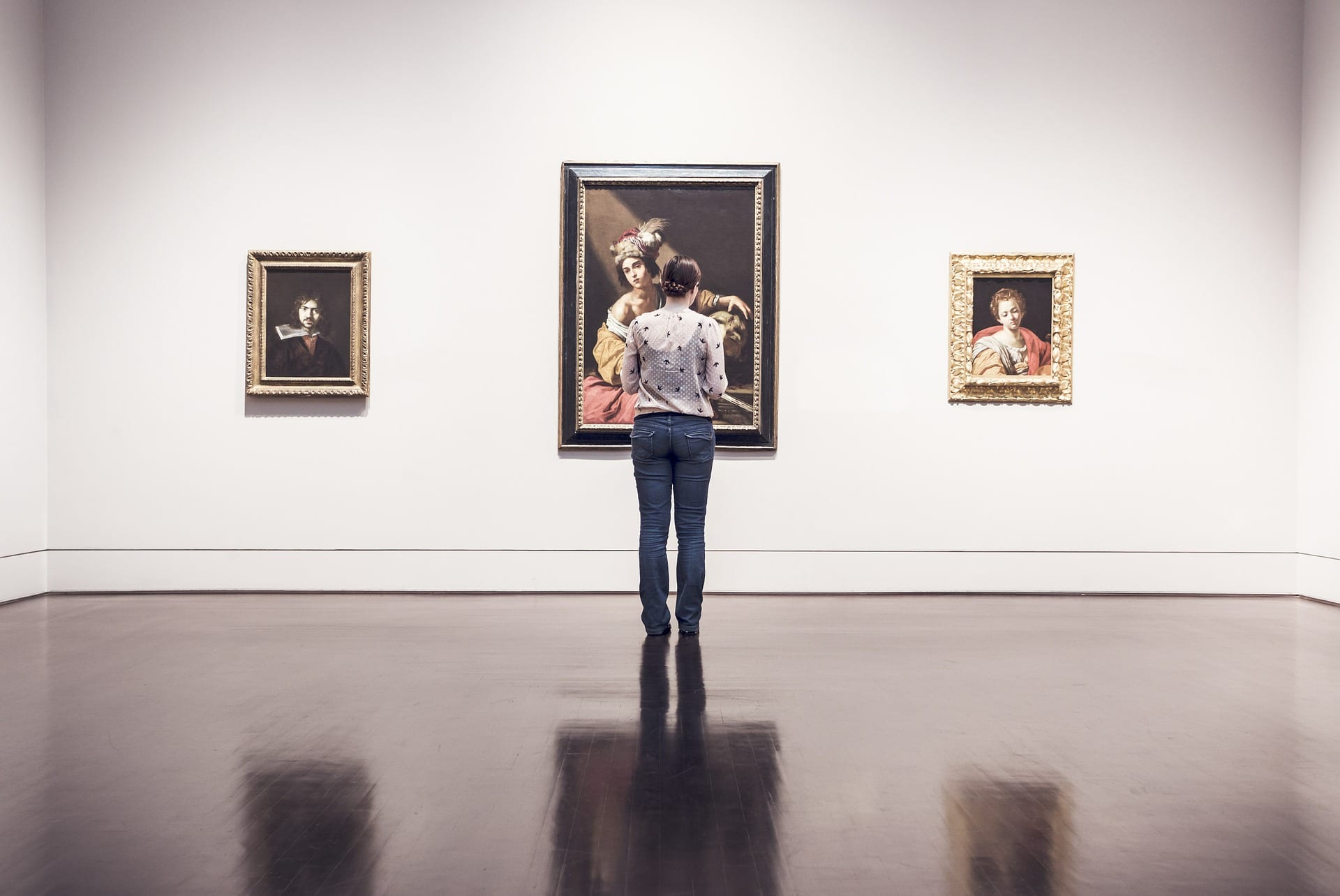 Why not spend an afternoon immersed in one of Dublin's new exhibitions? Whether you're an art lover or you're in for a special treat, here the list of the upcoming exhibitions in Dublin city for the next three months.
The Irish Potato Famine Exhibition
Gerard McCarthy will return once again to the St. Stephen's Green Shopping Centre with the Famine Exhibition from May 14th to September 30th. The exhibition will tell the story about Ireland's great hunger and what happened these horrific years. For more information, visit the website.
Tamara Henderson, Seasons End: More Than Suitcases – Douglas Hyde Gallery
Tamara Henderson transforms everyday objects into the otherworldly and fantastical. For her first solo exhibition in Ireland, Tamara Henderson present a work centred on a cast of human-like figures dressed in colourful embroidered robes.
The Artist's Eye: Liliane Lijn – Douglas Hyde Gallery
This new exhibition at Douglas Hyde Gallery aims to acknowledge the role artist play in influencing other artistic practice. Those exhibiting in Gallery 1 have been asked to invite an artist of considerable influence to present their work in Gallery 2. In the second instalment, Liliane Jijn – renowned for her pioneering work in kinetic art – has been invited to present her work by Tamara Henderson.
Brian Maguire The Aleppo Paintings – Irish Museum of Modern Art
As a result of a visit to Syria in 2017, Brian Maguire created The Aleppo Paintings. Brian Maguire's latest body of work documents the ruined buildings if the city, a visceral experience that acknowledges the physical consequences of war.
Frank Bowling, Mappa Mundi – Irish Museum of Modern Art
Irish Museum of Modern Art is welcoming a comprehensive retrospective of the work of the leading figure in painting in the last 50 years: Frank Bowling. The exhibition features material from Bowling's archive along with several films that include interviews with the artist himself.
FAKE – Science Gallery Dublin
For three month this spring Science Gallery Dublin will host a new exhibition called FAKE. The aim is to ask when is authenticity essential and why something copied can't be considered better? This exhibition will deal with things like faking taste, emotions, chemical signatures and copyrighting through installations and exhibitions.
Emil Nolde – The National Gallery of Ireland
This spring The National Gallery of Ireland is home to the colourful world of Emil Nolde. This is the first time in Ireland in 50 years that Nolde's work is been showcased. You will explore the work of the German expressionist through scenes of Berlin café culture, calligraphic views of the River Elbe, as well as fantastical creatures.
Coming Home Art and the Great Hunger – Coach House Dublin Castle
Located in Dublin Castle, Coming Home Art and the Great Hunger is an acclaimed exhibition covering the Great Hunger in Ireland. The only of its kind, the art collection comes from Ireland's Great Hunger Museum at Quinnipiac University in the US. The exhibition spans over 170 years and features work by leading Irish and Irish-American artists.
All galleries are located in the city centre, very close to The Davenport hotel. The National Gallery of Ireland and the Science Gallery are simply 2mins walk from the hotel, so it would be a pity not to have a look at these new exciting exhibitions while staying with us! And if you want to keep yourself updated with what's on Dublin, feel free to follow us on Facebook.