Dublin's Comedy Scene
01 August 2017 ·
2
min read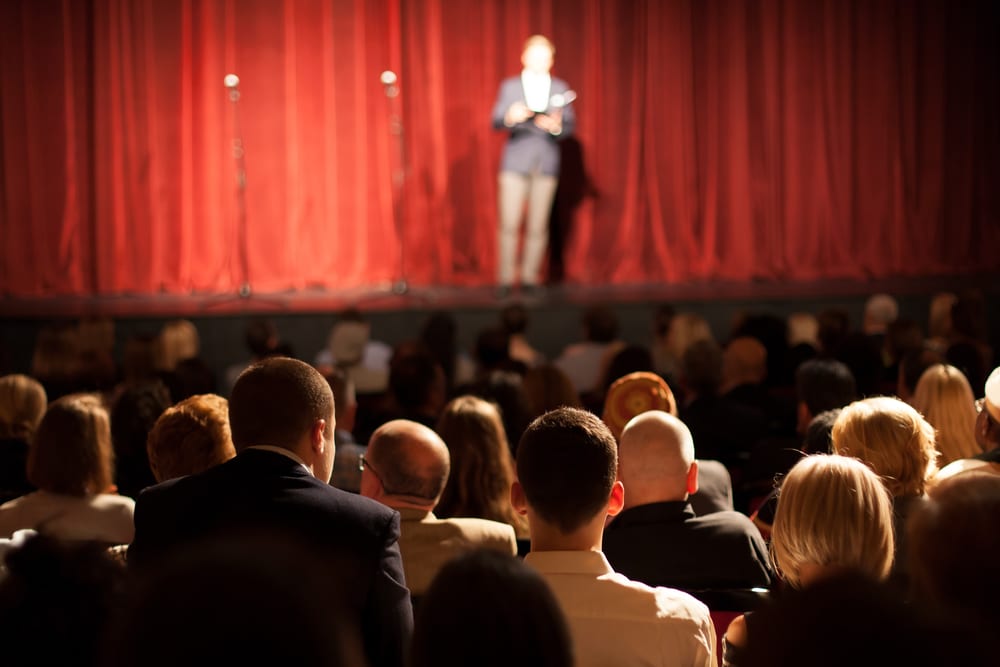 Dublin's comedy scene is a thriving and well-known part of this buzzing city, with plenty of venues and great comedy nights offering something for everyone in search of a few laughs.
If you're planning your nights out in Dublin and fancy a belly laugh or two, read on to discover some of our top picks for a great evening's comedy entertainment. Our selection ranges from dedicated comedy clubs to top comedy nights in some of the city's finest bars and pubs. Just bring your sense of humour!
Comedy Nights at The International Bar
The only venue in Dublin to host comedy nights seven days a week, The International Bar on Wicklow Street is the home of Dublin's Comedy Improv, Comedy Cellar and The International Comedy Club. The building which houses this Dublin pub is over two hundred years old and the original Victorian décor has been maintained to the present day, making it a wonderfully atmospheric venue for catching a show. Expect plenty of laughs with a live riff on Whose Line Is IT Anyway, some of Ireland's top rising comedic talent and regular appearances from big names testing out new material.
The Laughter Lounge
Dublin's Laughter Lounge is open every Thursday-Sunday. As the city's self-described 'Comedy Powerhouse', the club hosts a series of charity fundraisers every Thursday and group nights for those celebrating birthdays and special occasions – in addition to attracting some top comedy talent to its stage. Previous comedians to give The Laughter Lounge crowd a giggle include Dara O'Brian, Jimmy Carr and Michael MacIntyre. The club also offers gift vouchers for comedy fans eager to share the gift of laughter with loved ones.
Chaplin's Comedy Club
The entire upstairs floor of Chaplin's Bar on Hawkins Street in Dublin's city centre is given over to comedy every Friday and Saturday night. Find out more about current and upcoming acts on the official club website or Facebook page. The club's great location also means it's within easy rich of most accommodation in Dublin City, including The Davenport Hotel. A host of famous faces have passed through its doors and the line-up usually includes at least one or two well-known names.
Pop The Cherry Comedy Club
Among the newest comedy clubs in the city is Pop The Cherry, offering great comedy nights every Monday evening. These nights bring together a mixture of established names from the world of comedy and newer voices just getting started in stand-up.
The Comedy Crunch at The Stag's Head
A comedy night run every Sunday and Monday evening at The Stags Head, these comedy nights are free to attend, with complimentary ice cream for visiting patrons and the chance to donate to the comedians if you enjoyed the gig. The venue is wonderfully off the beaten track, helping you feel like you've truly discovered one of Dublin's secrets. Early arrival is recommended if you want a good seat, as these comedy nights fill up quickly!