All you need to know about Dublin airport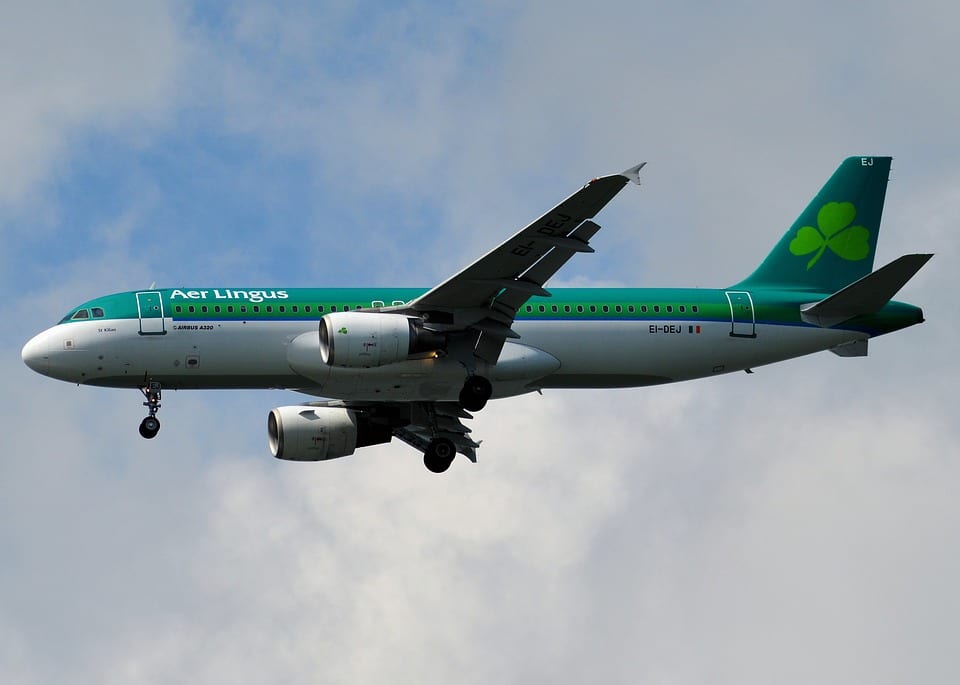 Dublin airport is situated 11km North of Dublin city. It is easily accessible and open 24/7,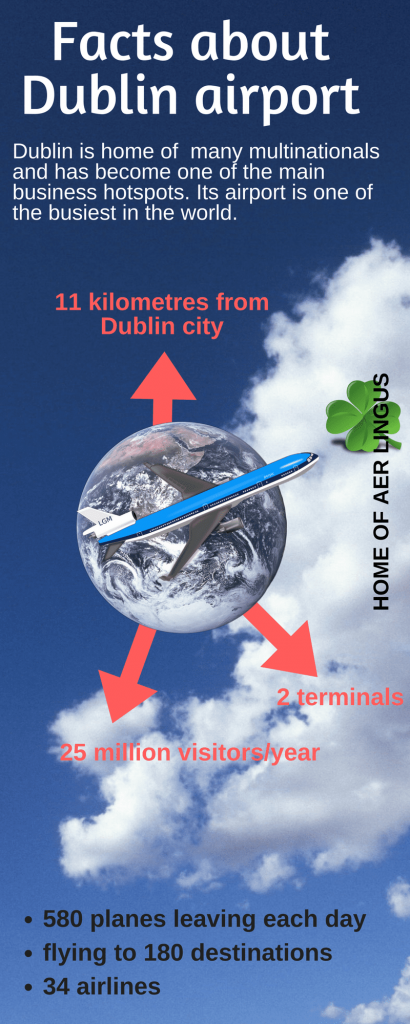 excepting Christmas Day. Featuring two different terminals, it is a very busy airport. Terminal 1 is reserved for all closer flights and Ryanair flights. Terminal 2, which only opened in 2010, takes care of long-distance flights and is home to the Irish airline Aer Lingus.
Up to 580 planes leave the airport each day, flying to approximately 180 destinations. About 25 million passengers visit the airport each year and most of them tend to be international since Dublin is an international hotspot and has become home to many multinationals such as Facebook and Google. Dublin's great location is perfect for business purposes and that's why cheap airlines such as Ryanair are great partners for the airport. Looking at statistics, they prove this fact since the top three outgoing or incoming flights are Manchester, Birmingham and London.
Next to featuring over 10,000 parking spots, a very popular transport option is Airlink. The connection, featured by Dublin Bus, drives each day from early in the morning until late in the night to both terminals. Return tickets can be purchased for only €10 in the bus, in the Dublin bus shop at O'Connell street or most likely at your chosen hotel.
Please note to always be on time at the airport since there is some time required to get through security check and passport control.